A history of composting in Kensington
Jacqui van Heerden | 15th March, 2023
Kensington community has embraced composting since the establishment of the street composting bins founded by local, Michelle Twyford.
Since then, the Kensington Town Hall Compost Hub was established followed by a further three hubs built at The Venny Inc., The Kensington Community Child Care Centre and The Kensington Estate.
These hubs are important in allowing locals to process their own organic waste within their neighbourhood providing a valuable resource to local community gardens.
We also have been able to secure funding to establish two more compost hubs in our neighbourhood, a further one at Kensington Estate and one at Christ Church in McCracken St.
Each of these hubs are at various stages of development. The longest established one is at the Kensington Town Hall and its experience provides us with valuable learnings for the others.
Below is an update from Dave Goodman from the Kensington Town Hall Compost Hub …
"After some disruptions adapting to the ongoing pandemic, our community compost hub behind Kensington Town Hall reopened in December 2020."
"We are increasing the volume of organic inputs that we process and the quality of the finished product. We are working to create even more opportunities for people to get involved in closed-loop, organics processing."
"Our compost method is working well, with food and garden scraps (greens) layered between carbon (browns) from local businesses. Liquid runoff is returned to the compost pile to conserve water. Cafe coffee grounds are a great 'activator' and the piles become active quickly and heat up to around 60 degrees."
"After a few weeks each pile gets 'flipped' into the next bay to mix up materials and add oxygen, this compost then goes to community gardens. Last year we made five batches using this method, about a third of what is possible."
"We currently have more than 300 registered composters, most are from Flemington and Kensington. A core group of volunteers meet at least once a month to manage the compost and make the site more sociable and enjoyable."
"After COVID precautions were lifted in 2021 new signups have continued but appear to have slowly tapered off after the City of Melbourne kerbside FOGO rollout launched. While we support the council's efforts to make composting accessible to everyone, our focus is on building a community culture to keep compost nutrients local and support food growing and food sharing opportunities."
"The massive benefit of 'community powered composting' is that it can be TOTALLY fossil-fuel free. It's a community and an environmental win compared to trucking resources out of our community and filling the pockets of corporate shareholders."
We would love to show you around the compost hub, sign up below for more information. • here: jotform.com/KensingtonCompostHub/registration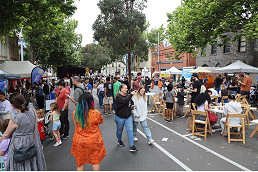 November 15th, 2023 - Felicity Jack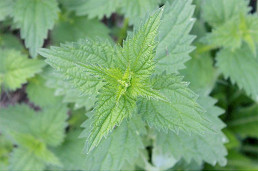 November 15th, 2023 - Jacqui van Heerden

Subscribe
to
all
the
news
Like us on Facebook
Download the Latest Edition