A hospo girl buys the bar
Rhonda Dredge | 17th June, 2021
There are many ways of being a barfly and one involves buying the bar yourself and creating the kind of culture you crave.
Amy Poomian wanted a bar where people felt comfortable coming alone and bringing a book to read over a glass of wine.
"Having that confidence level. That's the world I want to live in," she said.
Not as many groups have been out and about since COVID and Amy's bar Willows & Wine in West Melbourne reflects the changes.
There are books for the lone drinker to read while they sit in a corner or out the front watching people pass by on Victoria St.
During the fourth lockdown Amy has been doing long shifts from 10am to 7pm, mostly standing at her window to the street selling takeaway drinks.
"I think that because of COVID, society had changed. I live by myself. A lot of people have learned to be with themselves," she said, and her business could also be seen as a response to the lockdowns.
She bought it last November as Melbourne came out of lockdown number two and began changing the culture.
"It's the first business I've owned but I've worked in the industry all my life," she told North West City News.
Amy employs locals, other barflies who know how to win over a customer with their patter.
"I can teach people how to be a bartender, but I can't teach them to have personality," she said.
In its short life, Willows & Wine has developed a reputation as the place to go on a Tinder date.
"The female usually turns up first and has a drink. You can usually tell when they come up to pay if it went well. They split the bill. We're thinking of putting in a shelf of books on relationships."
Amy is quite sensitive to power relations and, unlike her own experience in the industry, supports her staff. She says that in the bad old days, bosses told her to put up with difficult customers for the sake of business.
"Hospo girls remember bad experiences. I never felt safe," she said.
Recently she had to call the police to deal with some customers who refused to leave and challenged her about losing money if they were kicked out.
The incident is still quite raw for her and has influenced her philosophy. She said a lot of people had pre-conceived ideas about bars.
"They don't like change. People feel ownership over you. You become public property."
She said that to be a barfly you needed to "walk into a place with a good attitude. You're going into someone's business to experience what they've created."
She has a stand of books out the front, mostly by white male authors, she has marked down to $5.
She plans to order in new stock more in line with her own reading habits. "It's what I've loved. A lot of people you wouldn't expect love books. It's seen as elitist," she said •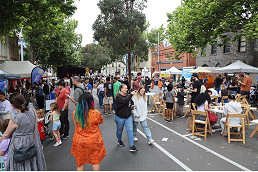 November 15th, 2023 - Felicity Jack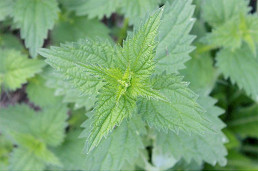 November 15th, 2023 - Jacqui van Heerden

Subscribe
to
all
the
news
Like us on Facebook
Download the Latest Edition