A little slice of Paradise
Jack Hayes | 18th May, 2022
A peak through the window of Errol St gift and toy store, Stranger Than Paradise, will give you a tiny insight into this unique small business, but nothing with will prepare you for what lies behind the shopfront.
Run by North Melbourne husband and wife team, Lucia Di Mauro and Matthew Aldrigde, Stranger Than Paradise is a quaint oasis stocking best in local and internationally sourced gifts, games and toys.
From Brio and Moulin Roty to women's jewellery and men's aftershave, the term one-stop-shop does not do this store justice.
The selection of high-quality, yet reasonably priced, products provide an insight into the couple's years of careful curation and a lifetime's passion for fun.
"I've always wanted to have my own business, and I've always loved novelties and toys," Ms Di Mauro said. "Even as a kid, these were the kinds of stores that attracted me, and that has obviously stayed with me over the years."
"When we travelled around the world, we would always be drawn into these kinds of stores because they have the ability to reflect the personality of the place or country you are in; that is a thing that definitely stays with you."
Nestled near the corner of Queensberry and Errol streets, adjacent to the Auction Rooms café, Stranger Than Paradise has serviced locals and visitors alike for eight years.
Starting out with a range of small, handpicked toys and gifts, the business has quickly grown into a true shop of wonders, a place where customers spend time browsing for that perfect gift for kids or adults.
Shelves are stacked from floor to ceiling with a range of favourites like Grimms, a German family-owned and sustainably-managed manufacturer producing natural, high-quality and safe wooden toys, or their ever-popular collection of Halcyon Nights, a Melbourne brand with a fresh, creative take on babies' and children's wear.
"We take a long time sourcing our products. We are always on the lookout and put a lot of work into research. It's not like we just buy once a year, we are always in the process of finding new things," Ms Di Mauro said.
"It's quite funny, we continue to have new locals come in who have been in the area for 20 years say, 'how have I not found you before?'"
"I can assure you, if you want something unique and great quality, you are definitely going to find it here."
This store will take you on a whimsical tour from infancy to adulthood, in just a matter of a glance. The more you look, the more you will find, this shop is more than just a kid's store.
If you are not able to visit in-store, although you will sorely miss a truly unique shopping experience, Stranger Than Paradise's online shop has everything you will need.
Stranger Than Paradise sits at 101 Erroll St, North Melbourne •
For more information: strangerthanparadisegifts.com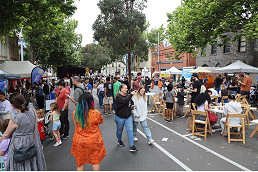 November 15th, 2023 - Felicity Jack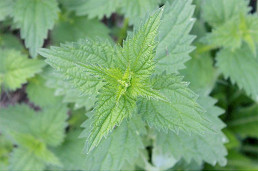 November 15th, 2023 - Jacqui van Heerden

Subscribe
to
all
the
news
Like us on Facebook
Download the Latest Edition