A mouth-watering Balinese escape at your doorstep
Kaylah Joelle Baker | 14th December, 2022
For people wanting to experience a night in Bali, without the flight, then family-owned restaurant Warung Agus is just the place to transport you away.
Located in West Melbourne on Victoria St, the Balinese restaurant has been honing in on everything that is to love about the Indonesian island for more than 30 years.
For Mary Ida Bagus and her partner Agus, who is Balinese and had experience working in a couple of restaurants in Bali, opening Warung Agus was a dream come true.
Starting out with a catering business and a pop-up night-time restaurant that they shared with a cafe who owned the shop and operated during the day, the couple was determined to have their own place.
Now in the same space they have occupied since 1989, Warung Agus has successfully continued to operate as a family-owned business, with "three generations now working" there.
"Two of my grandchildren work here while they are studying, and one daughter does all our social media and everything, while my other daughter is the chef," Ms Ida Bagus said.
"So, a lot of the family is involved."
Unfortunately, the restaurant's on-going struck reached a speed bump during the past seven weeks when they had to close for repairs after a fire broke out in the garden behind the restaurant.
Now back and raring to go, the family business is determined to continue to provide a "unique experience that people won't get anywhere else".
"Bali is a tropical place and so we have reflected that with a lot of fresh flowers, plants and greenery around the restaurant, and made it reminiscent of being in the tropics," Ms Ida Bagus said.
"We also have a beautiful parklet [temporary alfresco setting] out the front that is full of plants and beautiful Balinese umbrellas, which will be a lovely spot in the summertime."
"Then inside, people will see a lot of really beautiful artefacts, paintings, and modern and traditional decorations. It's a place where people can come and talk and be in a nice environment as a cultural experience."
While the restaurant does appeal to a lot of people that are very fond of Bali and its food and culture, Ms Ida Bagus also said that it is also a great space for people who "have never been to Bali before, or have no interest in going to Bali", as they come to just enjoy the food.
"Balinese food is a south-east Asian cuisine based on rice with other ingredients," she said.
"The sauces are also very spectacular and not like any other cuisine, even though they use the same ingredients of all the neighbours around them. Traditionally people in Bali ate with their hands, so the sauces aren't watery and are a bit different to curries."
Catering for all dietaries, with everything from vegan to heavy meat dishes, Ms Ida Bagus said that people could continue to expect an authentic Balinese experience with all the dishes and their recipes originating from the island.
A notable classic dish on the menu is that of Babi Guling, which is a roast pork "party dish", a continual favourite of many who come to the restaurant.
Warung Agus uses only fresh produce, with everything from its dishes to its non-premixed cocktails being made from ingredients found at Queen Victoria Market – a place Ms Ida Bagus said they chose to reside near on purpose.
"We decided to open up close to the market because even though it was a bit of a no man's land in 1989, it's such a good spot and it is still where we source all of our fresh products to this day," Ms Ida Bagus said.
For people who are unsure what kind of dish to go for, if they have never experienced a Balinese restaurant before, Warung Agus has also made things easy with a set menu banquet-style offering.
For $60 a head people can experience all the best dishes on offer, with the restaurant also catering for dietary requirements and preferences and offering a specialised kids menu.
Alternatively, Warung Agus has takeaway feast boxes up for grabs for people wanting to indulge in a celebratory Balinese feast at home.
Following the recent closure of the renowned restaurant, Warung Agus will also be extending its open times over the festive and new year period, with their updated times available on their website and socials. •
For more information: warungagus.com.au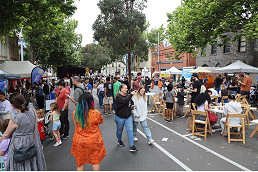 November 15th, 2023 - Felicity Jack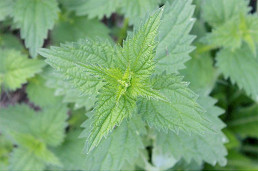 November 15th, 2023 - Jacqui van Heerden

Subscribe
to
all
the
news
Like us on Facebook
Download the Latest Edition