A novel approach to ageing well
Emma Hartley | 15th July, 2021
Many hands made light work for North Melbourne's newest street library at Clayton Reserve.
So50 founder Magno Barros had noticed the street libraries that people had set up outside their homes and fell in love with the idea.
"When you put yourself out there with the street library, it's an amazing opportunity to meet people," Mr Barros said.
The street library was part of Mr Barros's larger project – So50 – where he has shared stories about how people live their lives past the age of 50.
As a 55-year-old himself, he wanted people to know that "life actually begins after 50" and to show "people enjoying life and how they enjoy life".
Mr Barros was working in the travel industry, which suffered terribly during 2020, and started So50 in December last year.
His family members have lived long lives – his grandmother passed away at 105 and, at 93, his mum is still healthy and lively.
But when Mr Barros started researching ageing, he was disappointed by the recurring narrative.
"It's all about death, decay, illness, the end," he said, "There's no positivity at all. And as a consequence, a lot of people suffer because that's the reference they have."
An important part of that has been to stay active and combat loneliness.
The street library helped achieve both as community members stepped forward to donate the cabinet, help paint the library, build its roof, and contribute the books.
"A few friends came out of the experience. We're still in touch and we have them over for dinner," Mr Barros said.
Mr Barros saw the books as a way to expand horizons as well as provide something for park attendees to do while watching dogs or children play.
"For people using it, it's probably a simple experience," he said. "For me, who was part of the process, it gains a bigger dimension because of all those experiences and interactions."
"Every time I drive by and have a look and I see it has new books – I think that speaks for itself."
Like the street library system, So50 has also been about reciprocation.
For an upcoming episode, Mr Barros is taking former TV celebrity chef Elizabeth Chong out to a bee farm to collect honey and prepare dishes.
The farm will be a new experience for the 90-year-old chef while Mr Barros was keen to learn more about Chinese cuisine.
"You tap into universes that you didn't know before," he said •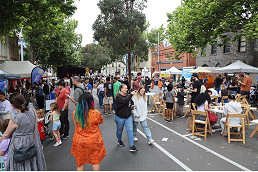 November 15th, 2023 - Felicity Jack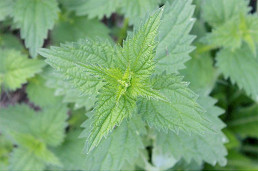 November 15th, 2023 - Jacqui van Heerden

Subscribe
to
all
the
news
Like us on Facebook
Download the Latest Edition