A West Melbourne hotel with a few surprises for locals
Jack Hayes | 15th November, 2023
Melbourne is full of secrets. Whether it's a hidden cocktail bar, a rooftop restaurant or underground café, this city, and its residents, pride themselves on knowing the unknown.
Cloaked behind dark velvet curtains, on the first floor of Marriott's Courtyard Melbourne Flagstaff Gardens hotel, you'll find Shush Burger by acclaimed chef, Sean Connolly.
Shush Burger's dramatic neon lighting, eclectic cycle of music and a standout burger menu, make it an essential member of West Melbourne's growing cohort of "hidden gems".
The creative mind behind this establishment is Sean Connolly, who brings his signature rock-n-roll style to the menu. With successful establishments in Sydney, Auckland and Adelaide, this is his first foray into Melbourne and Connolly has created what could easily be considered Melbourne's best burger experience.
"The restaurant is inspired by a hidden burger joint in New York. Tucked away behind a curtain, you don't know what to expect," said Carolyn Smith, general manager of Courtyard by Marriott Melbourne Flagstaff Gardens.
"Sean loves music and has an eclectic collection of vinyl, which adds for a moody ambience and a great dining experience."
"The food is tasty, affordable, and there's a great variety, matched with a fantastic cocktail list."
While burgers play a leading role – the crown favourite shush d-lux ($20), a single patty burger with red Leicester, apple wood smoked bacon, barbecue sauce and jam, or shush chicken with buttermilk fried chicken, house slaw, pickled jalapenos and chipotle mayo – it's what you'll find away from the burger list that sets Shush apart from others.
There are chicken lollipops with pomegranate molasses, prawn cocktails, pork belly burnt ends, and on the larger side, Petuna ocean trout and "Saskia Beer" chicken "paillard" for those looking for a leaner option.
If burgers aren't your thing, take the stairs back down to ground level where you'll find Level Grounds Café & Bar, an all-day venue for coffee, lunch, and a drink after work.
The bright cafe opens out to Batman St, just metres away from Flagstaff Gardens, Level Grounds is your go to for "Courtyard Classics." Think sandwiches, Bolognese, bagels and egg-and-bacon rolls, and, of course, great coffee.
"Yes, we are an international brand, and we have an amazing hotel, but we are also the friendly neighbour next door with the local café and restaurant," Ms Smith said. "We have something for everybody. It's your morning coffee, it's your after-work drinks bar, it's your place to dine or grab some take away. Where you would least expect it, there is something for everyone."
The 17 levels of Courtyard by Marriott feature 150 hotel rooms, level one function spaces, and rooftop with panoramic views of the city, and a hotel gym. •
For more information: marriott.com/en-us/hotels/melcy-courtyard-melbourne-flagstaff-gardens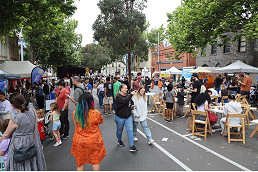 November 15th, 2023 - Felicity Jack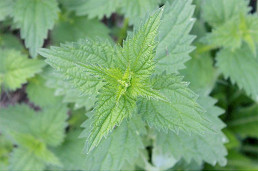 November 15th, 2023 - Jacqui van Heerden

Subscribe
to
all
the
news
Like us on Facebook
Download the Latest Edition