All the ingredients to a balanced life
Sean Car | 9th September, 2021
To many locals living in the North Melbourne area, the sight of a man balancing a large bottle of water on his head as he walks or even rides his bicycle through the neighbourhood will be all too familiar.
Well known and highly respected by many in the local community for sharing his passion for healthy living with others, it's fair to say that 63-year-old Sassy holds more than a few secrets when it comes to living the best life.
Originally from Jamaica and abiding by Rastafarian culture, which is deeply rooted in healthy eating and a spiritual connection to the Earth, Sassy has lived in Australia for 41 years; the past seven of which he has called North Melbourne home.
During that time, he has earned a reputation for helping others in his community through any means possible. But as a chef, his greatest source of inspiration for giving back has been through the power of food.
Having established a garden in the backyard of his neighbour's vacant property on Little Curran St over the years, Sassy has been able to use his passion to grow fresh food and cook meals for many in the community.
From pumpkin, corn, beetroot and carrots to kale, zucchini, eggplant and tomatoes, Sassy's garden offers just about everything from nature's pantry, which he uses to regularly cook vegetarian meals on a woodfire.
But not only that, you can also find him tending to a few chooks on the block, while he also keeps bees to produce fresh honey for friends. All in all, Sassy seems to have all the ingredients for a well-balanced lifestyle!
And as for balancing a bottle of water on his head, he told North West City News it was for "exercise".
"I do it for my posture," Sassy said. "People will often take pictures of me as I ride my bicycle sometimes with a bottle on my head."
It's a technique which continues to attract plenty of interest from locals both young and old, some of whom Sassy said he had taught the posture aiding trick to over the years and the results were always good!
Having previously operated the restaurant Sassy's Jamaican Kitchen in Fitzroy for many years and played music around the city as "Melbourne first reggae DJ", he is well known throughout town and continues to share his passions with others.
As a proud father of six children, that same philosophy has always extended to his family and he attributes everything that's good in his life to the influence of his mother, who he described as his "hero".
"If I can see someone needs help, I help that person. This is how I was brought up by my mother," he said. "My mother is my everything. My mother is my hero."
"She taught me so much about caring and sharing. When I came to Australia, and I thought of all the things that my mother taught me when I first travelled and I thought 'oh, my mother never travelled, how can she know all of these things?'"
"She said, 'son, I was in this world before you. What I know you never can know that! Learn as much as you can learn from me'."
Sassy's healthy lifestyle continues to prove influential to those around him.
During his 41 years living in Australia, he said he'd only ever had one doctor who he had never visited due to sickness, but only to "know if I'm short of something".
After once likening Sassy's insides to that of a "16-year-old skinny girl", he said that his doctor had even taken a leaf out of his diet!
But for Sassy, healthy eating goes hand-in-hand with a healthy community and the power of helping people and connecting with his neighbours continues to be his driving force.
"People must live together," he said. "How many people do you know who live next door?"
"Get to know your neighbours. Say hello to the people who live next door. It's important!" •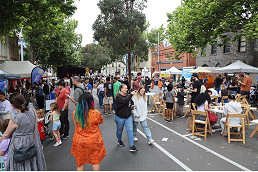 November 15th, 2023 - Felicity Jack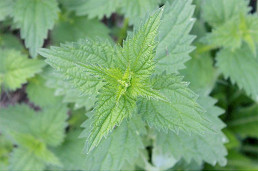 November 15th, 2023 - Jacqui van Heerden

Subscribe
to
all
the
news
Like us on Facebook
Download the Latest Edition