Apartment living – the new normal
Simon Harvey | 15th June, 2022
In contrast to most European and Asian cities, other than for social housing, Australian cities have not been characterised by apartment blocks, but this is changing in places like Kensington and North Melbourne.
Under normal circumstances neighbourhood change is gentle, but change in some quarters of Kensington is less gentle than normal. For residents west of the Craigieburn rail line and east of Epsom Rd, change has been gentle, with the exception of the stockyards which once upon a time meandered under Epsom Rd down towards the Maribyrnong.
Until the end of the 20th century the "neighbours" in this "hood" were cattle! Change for this area has been transformational; over a relatively short period it has become the award-winning Kensington Banks residential development. In the parts of Kensington east of the Craigieburn line, down towards the Moonee Ponds Creek, change is happening now, and for those residents around Macaulay Rd, it doesn't feel gentle at all. It feels a bit tsunami-like-unstoppable.
Regular readers of the Kensington Association columns (in both the North West City News and Flem-Ken News) will be familiar with how we interrogate the pros and cons of different developments. Given Melbourne's population pressures and the need to kerb the crawl of suburbia, there is no surprise that Kensington is in the development "firing line", but residents don't like it. Those who have lived in Kensington for a few years generally like (or even love) the place, and don't want the neighbourhood to lose its "feel". They will fight to retain places of heritage, to keep and extend open space, and to keep lines open to the sky and sunlight. We all know that these factors (sunlight, open space) are becoming more and more prized as we move further into the challenges of climate change. If development is done well, perhaps Melbourne can regain its former "most liveable city" status.
There are other changes I want to explore – particularly as we in the Kensington Association reflect on the needs and interests of the people for whom we purport to speak. Jumping forward a few years, once the development wave has happened, the Kensington Association (being a "residents' association") will need to "speak for" a different mix of residents. As well as our "traditional" residential base – the many families with homes on suburban blocks – there will be many more families living in apartment buildings. Families living along Macaulay Rd will be renting or buying two-, three-, or four-bedroom apartments within eight- to 12-storey apartment complexes.
There is little doubt that the current residential and business populations of Kensington have warm community feelings about the place. I think it is important to reflect on why this is, and also how it can be maintained into the future. No matter what style of home we have – apartment, free-standing, or terrace, we are all human beings, so our basic needs are not radically different. However, meeting basics needs in apartment living involves a different set of challenges from life in traditional free-standing homes.
I suggest that in apartment complexes (unlike traditional homes) it is the internal shared facilities, structures and systems that make a big difference. Such things as access to storage, parking, the management of the apartment, charging facilities, transport share, waste management and community rooms, etc. Secondly, similar to all homes, the quality of external community infrastructure is vital to quality of life – childcare centres, schools, paths, green open space, meeting, sitting and working spaces, etc. It is ultimately the responsibility of the Planning Departments of local and state government to comprehensively oversee the process of orchestrating these internal and external quality-of-life variables. In the medium to long term, it is these issues that will occupy the Kensington Association.
In September last year my Kensington Association article for North West City News was entitled "Community". I think it is worth revisiting some of what I wrote. I opined that while having a "good roof" is important in order to feel good about a place, it doesn't guarantee our contentment. I asked what makes the biggest difference. I wrote …
"Is it trees, is it safety … is it services, is it open space? It doesn't take many thought experiments to realise that 'people' are a critical factor. For me it boils down to the connections and relationships between people, and the 'quality' of those connections."
I guess you can say this is true about life in general. However, as I wrote in finishing that paragraph, "We know how neighbours, particularly those next door, can make or break our feelings about our 'hood'."
As more people in Kensington live in apartments, in closer proximity to one another, everything that fosters good connections and good relationships will determine whether warm community feelings persist into the future. •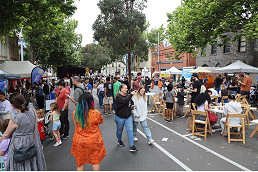 November 15th, 2023 - Felicity Jack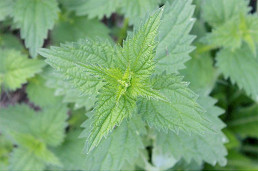 November 15th, 2023 - Jacqui van Heerden

Subscribe
to
all
the
news
Like us on Facebook
Download the Latest Edition