Arts House to launch first iteration of curatorial project
Kaylah Joelle Baker | 15th March, 2023
Arts House is in the process of preparing for the opening of its new Equity-Building Curatorial project, and first to overtake the space will be visiting Dalit artist-curator Vishal Kumaraswamy.
Over a period of six years, Art House will invite three curators of varying marginalised identities to utilise, convert and subvert the spaces to hold multiple activations and exhibitions.
"Marginalised communities, globally, from a range of backgrounds suffered the greatest of consequences [of the pandemic] due to the enmeshed but lingering effects of capitalism, racism, imperialism, colonialism and casteism," Arts House co-artistic director Nithya Nagarajan said.
"Given this context, our invitation to Vishal Kumaraswamy was to flip our home in a colonial building inside out and place the community at the very centre. As a Dalit artist-curator, Vishal draws from an anti-caste lens and uses a range of methods, processes and relationalities in exhibition-making."
Vishal's curatorial project is titled Okkoota, (alliance, gathering, assembly), and is brought to fruition through the efforts of 12 local and international artists who have worked hard to re-envision what we expect, see, and do in a civic space.
When researching in preparation for his multi-format curatorial takeover, Vishal wanted to break away from only using the spaces where Arts House generally showcases its performances.
The discussions about using multiple spaces for further engagement, across a variety of formats, access levels and artistic forms then led to further exploratory conversations with artists.
"I had been developing a multi-format curatorial engagement for a few years, looking at how artists of marginalised backgrounds across multiple geographies were organising themselves and finding community while also dealing with difficult socio-economic living conditions," Vishal said. "I wanted to find ways to bring together artists across a range of career levels to interact and exhibit alongside each other and utilise the exhibition event as a space to foster meaningful connections between artist peers and institutions."
Through the wide range of Australian and international works, in practices of film, performance, sound, installation, text and participatory activities, Okkoota will explore a range of themes dealing with several critical and conceptual inquiries around indigeneity, caste, race, labour, technology and history.
The public program aspect of the project also includes communal meals, created by artist Lara Chamas, with Vishal telling North West City News that the community building effort signalled "a shift in how art spaces can be made more inclusive and welcoming".
Other projects include:
Artist Subash Thebe Limbu will present his internationally acclaimed Adivasi Futurist film Ningwasum, a Yakthung science fiction documentary film/video work narrated by Miksam, time traveller from a future Indigenous Nation.
A custom designed 16-channel 3D-sound spatial audio installation of an experimental composition by Nikhil Nagaraj that draws from the ways in which caste dictates the performance of South Indian classical music.
Acclaimed Australian artist Sancintya Mohini Simpson's three-channel video In fields of cane will share the unacknowledged history and experiences of women taken from South India to South Africa as indentured labour during the late 1800s and throughout the early 1900s.
The relationship between residents and their local tip in Kyneton will be explored through Eugenia Lim's Shelters for Kyneton.
In preparing for the works to go live, Vishal described the artists and cultural practitioners of the work as people who "contribute to a collective voice that resonates from the inside out thereby signalling a significant moment of departure in the history of the programming of contemporary art spaces".
Okkoota, (alliance, gathering, assembly) will be held at Arts House from April 11 to 23, with communal feasts held on Saturdays, April 15 and 23. •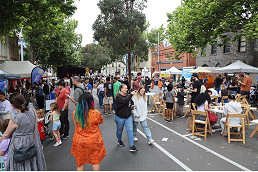 November 15th, 2023 - Felicity Jack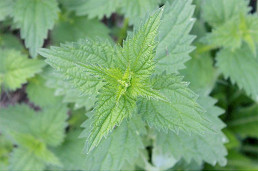 November 15th, 2023 - Jacqui van Heerden

Subscribe
to
all
the
news
Like us on Facebook
Download the Latest Edition