Autumn arrives in Parkville Gardens
Tom Knowles | 15th March, 2023
The lawns and parks of Parkville Gardens stayed green throughout the summer of 2022-23. Maybe this pleasant sight made summer seem cooler and wetter than usual, but Bureau of Meteorology statistics show that Melbourne temperatures and rainfall were close to average for the season.
Mark Twain once wrote, "There are three kinds of lies: lies, damned lies, and statistics," but facts are facts in the end.
Perhaps the occasional cold spell we had gave us a false impression. In any case, we're into autumn and soon Parkville Gardens' few deciduous trees will display their brilliant colours.
Schools, colleges and universities are in full swing. We don't have the stats to prove it right now, but we believe there's been a welcome return of international students to Parkville generally. The Parkville Gardens Residents Association (PGRA) really wants you to feel at home. We'll keep doing our best to connect with you.
Our social housing provider, Housing First, is stepping up its engagement with its residents in Parkville Gardens and with the community generally.
The good news is that, in conjunction with Frasers Property, they are planning an Easter Family Fair on the Galada Ave Reserve from 11am to 3pm on Saturday, April 8. There'll be food, music and a range of activities, especially for kids. There'll be more information soon for local residents.
Housing First would love you to RSVP by calling Ruby on 03 9536 7830 or email [email protected].
In the meantime, the work of the association goes on behind the scenes. One of City of Melbourne Lord Mayor Sally Capp's initiatives has been to host two-monthly meetings of the presidents of residents' associations like ours. It's an opportunity for her, Deputy Lord Mayor Nicholas Reece, council staff and community groups to engage with each other and exchange information, concerns, hopes and plans.
Issues focussed on so far include safety, planning and traffic. Some of these pose more acute challenges in other city neighbourhoods, but they affect us also, so it's great to have a forum in which we can be heard.
Another helpful forum is the Police Community Consultative Committee. This too meets every two months. Representatives from various groups and organisations in Carlton, Parkville, North Melbourne and Kensington meet with the police at the North Melbourne Police Station.
Understandably the issues discussed in this setting have to do with crime and safety. Once again, while Parkville Gardens is not spared theft and antisocial behaviour, we are fortunate to enjoy a high level of community safety.
Assuming all goes well with the weather and the logistics, next month's wrap will happily report on a splendid Easter Family Fair. Don't forget to RSVP! •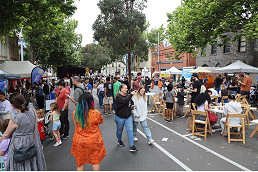 November 15th, 2023 - Felicity Jack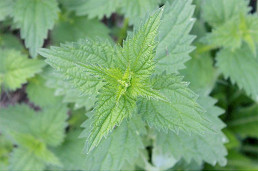 November 15th, 2023 - Jacqui van Heerden

Subscribe
to
all
the
news
Like us on Facebook
Download the Latest Edition