Building a community? It's child's play
Rebecca Smith | 12th August, 2021
It's never too early to start meeting your neighbours and making friends, something Jimmy and Indie (pictured) understand well.
These two friends have known each other from birth and now attend the Kensington Morning Childcare Program together. They can often be heard chatting and laughing as they arrive and depart – their parents taking the chance to "pram pool" and share drop-offs and pick-ups.
This type of community connection is a regular part of Kensington Neighbourhood House life.
"It's wonderful seeing people of all different ages crossing paths here," KNH community development specialist Esther Sadek said. "On Wednesdays, our Seniors Lunch and Bingo participants love chatting to the morning childcare children as they depart. On other days, there are kids and parents dropping in to deliver donations to our Food Share Pantry or deposit bottle lids for recycling. After school, older children come in for art classes or Code Club and their parents or grandparents gather outside for a chat. These are all really important ways to lessen social isolation."
In these times of circuit breaker lockdowns, making and maintaining social connections close to home is even more important than usual. This applies to children just as much as adults. Even the youngest children are able to pick up on the emotions of the grown-ups in their lives. Attending something like the KNH Morning Childcare Program gives children a chance to relax, play, and make friends, while their carers have a much-needed break or get a few hours' work done. It also provides routine and predictability for little people in uncertain times. Even during lockdowns, childcare keeps on going!
In a departure from the mainstream, our Morning Childcare Program caters to children across a range of developmental stages rather than segregating by age. This means that children from 18 months old to four years are able to play and learn together – providing a beautiful homely feel to the program. Our youngest children are intrigued and entertained by the older children, while the older kids love demonstrating their skills and "looking after" their younger friends.
Another difference is the "inside/outside" nature of the program. Rather than be restricted to set activities at set times, children are able to make their own choices and lead their own play – moving from indoor spaces to our beautiful backyard when they feel the need for some fresh air or sand between their fingers! Allowing this autonomy helps children develop confidence and builds their sense of wellbeing.
Lead educator Carole Wigglesworth explained, "We run a child-led program, and that means letting children choose their favourite spaces. Some children love being outside and will stay there the whole session, others prefer the home corner or creative activities. Giving children choices helps them to feel safe and comfortable, and that's really important to us."
We all want to feel safe and comfortable in our community. Thank goodness for the amazing work happening at neighbourhood houses right across our city!
If your small person would like to join the Kensington Neighbourhood House community, we have spaces available in our Morning Childcare Program. Commonwealth Child Care Subsidy applies. Call 9376 6366 or visit kensingtonneighbourhoodhouse.com for more details •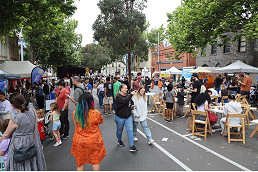 November 15th, 2023 - Felicity Jack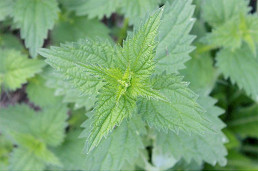 November 15th, 2023 - Jacqui van Heerden

Subscribe
to
all
the
news
Like us on Facebook
Download the Latest Edition