Building the Metro Tunnel with Aboriginal Talent Pool
Metro Tunnel | 17th February, 2022
First Nations-identifying Victorians can now kickstart or further develop their careers in rail construction through a new program at Rail Projects Victoria.
RPV – the government agency building the Metro Tunnel and Melbourne Airport Rail – has launched an Aboriginal Talent Pool to provide pathways to employment on some of the state's biggest transport infrastructure projects.
RPV assistant director, industry engagement, Aboriginal workforce and enterprises Craig Taylor said now was the perfect time for people to put their hand up for future roles in areas as diverse as HR, payroll, training, health and safety, and on-the-ground construction.
"We will have positions in general labouring, scaffolding, concreting," Taylor, a Wiradjuri descendant, said. "If there are Aboriginal men or women who are engineers, there would be opportunities in engineering too."
Industry engagement officer Ash Woods was the first person to join the Aboriginal Talent Pool and the first in the pool to land a full-time role with RPV.
"I came to RPV as a VET graduate, joined up with the Aboriginal Talent Pool as soon as I started, and found my way into this great new role," she said.
"As an Aboriginal person myself, working within the state requirements team and working on data for the Aboriginal employment targets makes me feel like I'm giving something back."
More than 400 indigenous people have been employed on the Metro Tunnel Project to date, with more across other RPV projectas. And with a pipeline of construction that will keep people employed for decades, the organisation wants that number to grow.
"People will be surprised that with a lot of the jobs you don't need qualifications, and if you do need them for construction work, RPV can help you with that," Woods said.
Taylor said the initiative was a game-changer for young indigenous people.
"You can't be what you can't see," he said. "One of the main priorities of the Aboriginal Talent Pool is to show Aboriginal Australians that it's possible and that you don't need to be qualified to get in."
"What we're hoping to get, above and beyond career opportunities for indigenous women and men, is role models as well."
Taylor and Woods also have positive things to say about the workplace culture.
"One of the first things I noticed was that RPV has more cultural awareness training than any other job I've been in," Woods said, while Taylor described the workplace as a "fantastic" and "professional" environment.
"I can tell you that RPV is one of the best places I've worked," he said.
To join the Aboriginal Talent Pool, simply contact the team at railprojects.vic.gov.au/aboriginaltalentpool and someone will be in touch •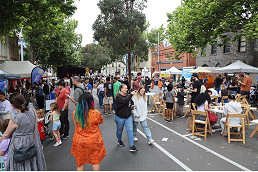 November 15th, 2023 - Felicity Jack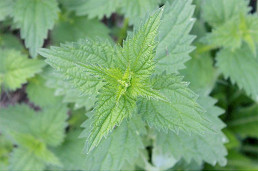 November 15th, 2023 - Jacqui van Heerden

Subscribe
to
all
the
news
Like us on Facebook
Download the Latest Edition