Businesses celebrate after world's longest lockdown ends
Brendan Rees | 19th November, 2021
After a tumultuous year, businesses in the city's north-west are rejoicing after finally waving goodbye to the world's longest lockdown.
As the city emerged from its sixth lockdown October 22, traders wasted no time opening their doors as people flocked to cafes, pubs, and hairdressers to celebrate their newly returned freedoms, providing a much-needed cash boost for long-suffering businesses.
Manfred Schopf who runs Boots and Barbers in North Melbourne was among many traders relieved to see "a bit of turnover again".
"The barbers were definitely busy," he said after clients rushed to get a trim for the first time in three months.
"It's definitely started to change and it's great to be busy."
Mr Schopf said the lockdown had been "very, very tough" on his Errol St business which has been in operation for 22 years, adding "it was a backward slide for a long period".
"We had to ask for relief on the rent, we had to ask for government grants – without that I wouldn't be here anymore."
But since lockdown had ended, Mr Schof said he was now thankful to say he was "working flat out at the moment" with "everything going back to normal".
Paul Cook, who owns Heartland Records, also in North Melbourne, said there had been a "mad rush" of customers eager to get their hands on vinyl records.
"We didn't have a chance to not get back into the swing of things – we just got smashed from day one," he said.
Mr Cook said records were "more popular than ever", with people now regretting having thrown out any record players they may have previously owned, with some people "paying a lot more".
He said he was grateful to have survived during the uncertain times as his online record sales remained strong.
Mr Cook said the first few days of reopening his shop had been "nerve-wracking" but "everything has been pretty smooth" with density limits proving not to be an issue with people following the rules.
In Kensington, Tushar Bhatnagar, co-owner of The Premises café, said it was a "good feeling" to see the end of lockdowns.
"Since we reopened, we were pleasantly busy which was good after a lot of months [in lockdown] and it's continuing to look busy so far," he said. "It's good to see all the familiar faces back with their families."
Mr Bhatnagar said he was currently extending his Bellair St café after acquiring a neighbouring shop to accommodate an extra 45 seats – with renovations expected to wrap up by mid-November.
"Hopefully having more seats will help us grow our business and have customers especially on those busy weekend hours."
However, some businesses told North West City News that they hoped trade would pick up after a slow first few weeks back from lockdown.
Ele Troise, who runs Sassy Italian Restaurant on Dryburgh St, West Melbourne, said while he was excited to welcome back diners, it had been "nowhere near as busy as it once was".
"The opening has been great because we can actually sit people down, but at the end of the day it's also tough," he said.
"Everyone is screaming for staff and we just can't find any. We're just making sure we don't overbook; I lost a couple of functions because we don't have the manpower to be able to do that."
He added it had also been a "little bit unfair" for the hospitality businesses to conduct "spot checks" on customers to ensure they showed proof of their COVID-19 vaccination certificate.
"We're here to run a restaurant and not police people," he said.
"Apart from that, reopening has been good, we can finally actually have people sit in."
"I love our customers, so I'm really happy to see customers come in and can actually physically speak to them and have a laugh, and not talk about COVID."
Sia Kaveh, who was forced to close his Hotham Juice and Gelati shop in North Melbourne for two months after revenue dried up, said trade was "still very, very quiet".
"We had a good few days but after that they're all gone," he said. "Hopefully it gets better."
Mr Kaveh, who spent $300,000 on renovations before launching his Errol St shop in May last year, said the precinct needed to find ways to attract new visitors.
We don't have any more overseas students, we used to have a lot, and tourists, backpackers … they're all gone.
"All the businesses around here are all suffering. Somehow we have to bring people from other suburbs."
This month, the Victorian Chamber of Commerce launched a "Safe In Our Hands" campaign which aims to reinforce that the business community is ready to welcome back customers and clients in a COVID-safe manner.
Melbourne Lord Mayor Sally Capp said she was proud of "what we have achieved together as a city".
"We've shown resilience, we've shown strength, and we've shown courage," she said.
"Now, the buzz is back in Melbourne and it's time to celebrate. We are soon welcoming back Fashion Week, the Australian Open, Test Cricket, arts events such as the Lume and Rising, our Christmas festival and much, much more."
Melbourne Money is back
In what will be a major boost to businesses, the City of Melbourne has announced it will bring back its popular Melbourne Money discount scheme from November 15.
The revamped scheme will allow diners to claim 30 per cent off their bills – up to $150 – between Monday and Thursday each week when they spend between $50 and $500 at cafes, bars and restaurants where meals are served across the municipality.
The incentive scheme, which pumped $40 million into the city's economy when it was launched for the Queen's Birthday long weekend, is part of a $44 million package to help businesses recover from the COVID-19 lockdown •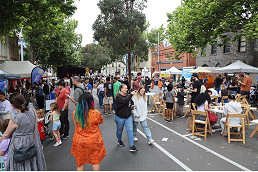 November 15th, 2023 - Felicity Jack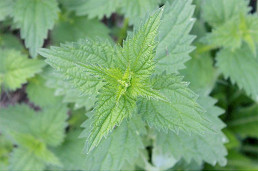 November 15th, 2023 - Jacqui van Heerden

Subscribe
to
all
the
news
Like us on Facebook
Download the Latest Edition