Cars written off after basement flooded
Rhonda Dredge | 16th November, 2022
Residents of Riverside Place, a block of flats by the Maribyrnong River in Kensington, are still toting up the damage caused by the floods on October 15.
Vinh Vo had his car in the basement and woke to hear that it had been flooded.
"I really didn't see the flood coming," Vinh said. "I just thought it was going to rain a lot. I got up at 8am and saw that the river was breaking its banks already."
"I couldn't see the middle of the road. There was high water at about a metre on the wall opposite."
It took four or five days of pumping by the VICSES before he had access to his Holden Cruze.
"It wouldn't turn on or anything," he told NW City News. "The insurance company took it away a week after. Vic Roads says it has to be written off."
An estimated 100 cars were in the basement, and most have been written off, according to a worker at the apartment block. He said some cars were still in the basement after two weeks.
Residents are still reconstructing events and wishing they had heeded flood warnings.
When North West City News visited a day after the floods, water in the basement was about 150cm in depth.
"They've been pumping all night and all day, and it still doesn't seem to have gone down," one resident said.
A high-water mark on the wall showed that the water had had been at least twice as high.
The water flooded into the basement when the river broke its banks and hit the exterior wall of Riverside Place on Hobson St at about one metre in height. The water then flooded the street up to Bateman St and nearby Riverside Park.
Signs of the flooding were still visible two weeks after the event. The mud has not been cleaned off the Hobson St wall, trees are still strewn against the jetty and part of Riverside Park is a wetlands.
Vinh's biggest regret is that he didn't heed a flood warning two days before the event.
"There was a warning two days before. I didn't take it seriously," he said.
He said he was worried about not having a car in case his mum got ill and he had to visit.
"It is quite sad, but I could have lost a lot more. A lot of people had sentimental things in storage in the basement. A lot of things were soaked and had to be thrown away."
Residents were still clearing out mattresses and other items from the basement this month. •
Caption: Vinh Vo: lost his car in the flood.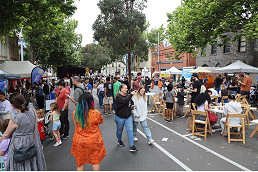 November 15th, 2023 - Felicity Jack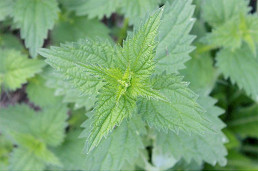 November 15th, 2023 - Jacqui van Heerden

Subscribe
to
all
the
news
Like us on Facebook
Download the Latest Edition