Celebrating 10 years of award-winning design
Jack Hayes | 13th July, 2022
For Anne Hindley, the road to opening her own West Melbourne-based architecture and industrial design firm, Hindley and Co, isn't exactly your typical one.
After graduating from the University of Melbourne with a double degree in philosophy and Swedish language, Hindley decided on a the rather seismic shift into the world of design.
That shift saw her completing an honours degree in architecture at RMIT University, which was followed by a stint working with architect John Baird from Fairweather Homes domestically, before catapulting her career overseas.
"I spent quite a bit of time working internationally, from New York and England to France and Singapore," Ms Hindley said.
"My most long-term position in London was for a small high-end residential firm, and while working in larger firms or for legendary architects and designers like Gaetano Pesce, who is famous for his iconic Up armchair, I've cemented my love and belief in quality residential architecture and design."
"Spending six or seven years back home with Alan Powell Architects, who I adored greatly, it was certainly the time, I felt, to open my own firm."
The small local firm, which consists of a core team of four women, all qualified architects, and five permanent contractors, celebrates its 10th birthday this year.
According to Ms Hindley, her firm works on mid- to high-end residential projects, from new-builds like their Sand Dune Sanctuary, which kept only the previous building's original floor slab turning it into a refined and textured modernist beach house, to renovations like their Albert Park House; a dramatic and moody renovation of an original 1900s heritage-listed Victorian terrace in Albert Park.
"We're fans of maintaining the character of original houses, with their great high ceilings and details; if they have already lasted over 100 years, there is already something pretty special about them," she said.
"We don't just leave a façade and gut everything behind it. As architects, we want to profit from all the space of the house. Every time one space opens to another, there is a relationship between those two spaces."
"General heritage policy externally, and we believe internally as well, you don't try to replicate the original. You respect and acknowledge the original, but you are wanting to say this a new intervention."
Just like design fads and fashions change, so too does technology and the way people interact with sun or their gardens, Ms Hindley said her firm made a delineation between old and new buildings in their design process to acknowledge that.
With the benefit of experience and connection with Europe, she has the fortune to apply what she has learnt with relation to heritage issues in an Australia context.
"In terms of our approach, there is a lot of thought put into the relationships and emotions of a place," Ms Hindley said. "Through decades of observation, we know how to increase the tranquillity of a space or the uplifting sunny side to a space, therefore, we can amplify what people want to feel in a particular space."
"That is where owners come into things. It's a question about what lights them up? Are they high-energy people who love lots of pattern and colour everywhere, or are they more introverted and want to come home and chill and have a sanctuary? That is where our design responds to their needs."
While her membership in the North and West Melbourne Precinct Association (NWMPA) is a nod to her local roots, Ms Hindley can confess to being a truly local, local.
Not only is her studio based at the "mighty Apollo" on Hawke St, but she also attended Errol Street Primary, now North Melbourne Primary, and University High School after that.
It seems with a love for the area's centrality and mix industrial and residential character, Ms Hindley won't be taking her firm anywhere else soon, however, she has earmarked some significant additions to fabric of her firm.
"Our core value is about education in the firm and nurturing our people. One of our architects has just completed the 'Passive House' course, where she will become a certified Passive House designer," she said.
"Passive House is a design standard that originated in Germany, that achieves thermal comfort with minimal heating and cooling by using insulation, airtightness, appropriate window and door design, ventilation systems with heat recovery, and elimination of thermal bridges."
"Everything we do is considerate to the environment already, but for those looking to take things up a notch, we will have this service now." •
For more information: hindleyandco.com.au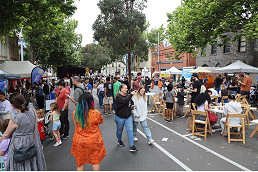 November 15th, 2023 - Felicity Jack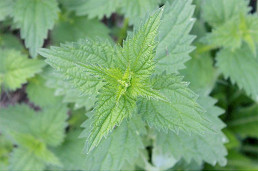 November 15th, 2023 - Jacqui van Heerden

Subscribe
to
all
the
news
Like us on Facebook
Download the Latest Edition