Celebrating 30 years of Women's Circus
Zak Wheeler | 16th December, 2021
Kensington local Jenny Pitts has, like many of us, remained constricted to the confines of her home for the duration of much of the past two years. But that hasn't failed to stop her from embracing her creativity and talents as a performing artist with the Melbourne Women's Circus.
Prior to the COVID-19 pandemic, Jenny spent 16 years as a member of the Women's Circus, describing herself as a visual artist, physical theatre performer, singer, dancer, and filmmaker.
Based in Footscray, the circus offers multiple classes such as juggling and manipulation, ariels, acro-balance, and more. Both the classes and live performances are gearing up for a grand reopening to the public in early 2022, with a mid-March window specified for the return of classes.
As members recently celebrated 30 years of the wonderful Women's Circus, despite doors largely remaining shut for the anniversary, Jenny screened her own special tribute video, which premiered at the members' celebration.
During the two-minute video, Jenny sets the mood with some music by Mary Black, before manipulating gravity's effect on balloons of all colours.
As the circus family prepares for its grand return to the stage, Jenny has been expressing her creativity through other outlets during the trying lockdowns.
Doing her own small part, Jenny did what she could to lighten the mood of her neighbourhood.
"I have been doing what I can to connect with the local community, and provide small positive community experiences, through various types of artworks and activities," she said.
She began with a display of alternating art exhibits featuring on her street-facing corner wall, "for locals to view on their daily COVID compliant exercise outings".
These COVID-busting breaths of fresh air also inspired Jenny to create a makeshift performance and arts studio in her own home, which she's used to film studio-quality features in comfort. These features, though constrained by the limits of technology, are boundless in their creativity.
Of the content that Jenny had filmed far throughout the lockdowns, one in particular has proved itself to be an exemplary success. Unravelling in the Time of COVID documents the effects of a pandemic on a performer, and the limitations of the human mind in times of hardship.
The film was released to critical acclaim as Jenny submitted it as a competitor in Pinewood Studios' "Lift Off" International Online Film Festival.
"I have just been informed that my film has been selected as one of the finalists," Jenny told North West City News.
With lockdowns seemingly fading into obscurity as the world learns to live with the coronavirus, Jenny and the other talented performers and teachers of the wonderful Women's Circus are looking forward to an exciting, in-person 2022 •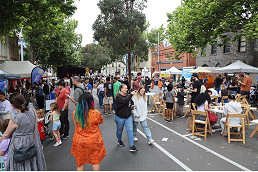 November 15th, 2023 - Felicity Jack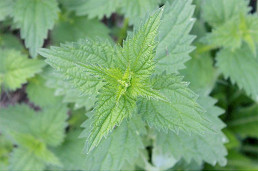 November 15th, 2023 - Jacqui van Heerden

Subscribe
to
all
the
news
Like us on Facebook
Download the Latest Edition