Community bands together to rescue a parrot in Kensington
Brendan Rees | 11th October, 2023
A lorikeet parrot found exhausted and disorientated on a Kensington footpath has made a strong recovery thanks to a heartfelt community effort.
A concerned resident found the lorikeet on McCracken St, where it was sitting on the ground next to a residential fence, about 3pm on October 5.
Recognising its need for immediate attention, the resident, who had a child and dog with them at the time, turned to Facebook, posting a heartfelt plea for help on the Kensington Good Karma Network page.
Among those eager to lend a hand was Adrian Price, a resident on Bellair St.
Speaking to North West City News, he said he raced to the location where he found the bird exhausted, which he suspected was due to it enduring the heavy rains from the previous days.
"I saw the post, and 10 minutes later I got there, and the bird was in the same spot," he said, before carefully putting the parrot inside a small box he had brought from home.
"It was exhausted, it didn't fight when I picked it up. The feathers on it didn't look crisp, it looked a bit oily and drenched."
He then took the lorikeet straight to the Kensington Veterinary Clinic, where it made a speedy recovery.
"The lorikeet was slightly stunned but had no physical injuries and made a full recovery," the clinic said.
"A carer from Wildlife Victoria collected the lorikeet after it scoffed down some food and drank some sweet water."
Adrian, a resident of three years, said the rescue was a reminder that when the community comes together, they can achieve extraordinary things, including saving their feathered friend.
"I'm sure if I didn't get there, someone else would've. The person who put the post up, she was the most important because otherwise we wouldn't have known," he said.
"It's part of why I want to live here because of our greenery and beautiful streets and the birds bring so much to it." •
Caption: A lorikeet parrot rescued in Kensington.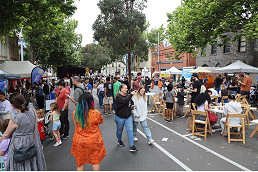 November 15th, 2023 - Felicity Jack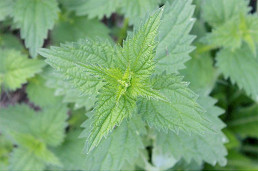 November 15th, 2023 - Jacqui van Heerden

Subscribe
to
all
the
news
Like us on Facebook
Download the Latest Edition