Community consultation sought on protected bike lanes
Brendan Rees | 17th May, 2023
The City of Melbourne is seeking community input on draft designs for three kilometres of protected bike lanes in North Melbourne and Kensington.
The proposed kerbside bike lanes will run 1.5km and 1.4km, respectively, in each direction on Arden St and Macaulay Rd, and would be separated by kerbs and parking bays.
Residents who have so far participated in council pop-up sessions to give their thoughts on the proposed designs told North West City News they had welcomed the idea, particularly for children commuting to school.
"It would be a positive impact and make it safer for all riders," North Melbourne resident and parent Anthony Kolber said.
Nathan Reading, a regular bike rider, said he was also in favour of the plans.
"The first thing I noticed living in Kensington with riding on Macaulay [Rd] and Arden St was that they're less than ideal as they are," he said, having moved to the area in February.
To see the plans, it's going to make my commute a lot nicer, and I think overall add to the safety of people on bikes, especially that section between Stubb St and Boundary Rd, where it gets narrow.
"I'm not a parent, but I know I would feel a lot more confident with a lot more separation from trucks and cars."
According to the council, the project provided significant east-west routes connecting to the hospital and university precincts to the north of the CBD.
Arden St is an important link through to the Moonee Ponds Creek Trail and through Lloyd St to the trail on Dynon Rd.
However, the draft designs proposed to remove 41 parking bays on Arden St while 40 parking spaces would be lost on Macaulay Rd.
"While the location for the bike lane improvements is final, some examples of things we might be able to change as a result of your feedback include parking controls, drop off and loading zone locations, pram ramps and street amenity improvements," the council said.
Consultation is under way until May 24 after which finalised designs will be submitted to the Department of Transport and Planning.
As reported by North West City News in June last year, the installation of protected bike lanes on Arden St and Macaulay Rd were expected to begin before the end of 2022 after the City of Melbourne confirmed the projects were in their final stages of approval.
However, the council confirmed it had been held up by the Department of Transport. The schedule for the delivery of the project is not known.
To have your say on the project, a final popup session will be held at Canning-Macaulay Reserve (corner of Canning St and Vaughan Terrace) on May 20 from 10am to 12pm. •
For more information: participate.melbourne.vic.gov.au/ arden-macauley-bike-lanes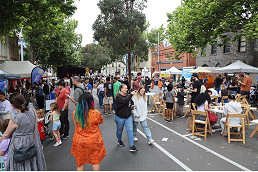 November 15th, 2023 - Felicity Jack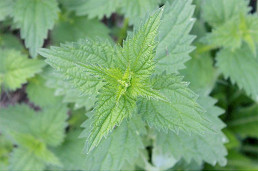 November 15th, 2023 - Jacqui van Heerden

Subscribe
to
all
the
news
Like us on Facebook
Download the Latest Edition