Community left in the dark over E-Gate urban renewal
Spencer Fowler Steen | 15th July, 2021
A 20-hectare parcel of state-owned land in West Melbourne which was set to become Melbourne's next major urban development seems to have been abandoned in favour of the West-Gate Tunnel Project (WGTP).
Known as E-Gate, the site just north of Docklands and less than a kilometre from the edge of Melbourne's CBD, was earmarked to house more than 10,000 residents with another 50,000 sqm of commercial space, according to initial plans.
But the development has since been put on ice while road operator Transurban builds a section of the WGTP aiming to remove trucks from residential streets in the west to bring traffic directly into the CBD.
Asked by North West City News whether the urban renewal opportunity for E-Gate had been totally abandoned by the Victorian Government in favour of the development, Associate Professor Andrew Butt from RMIT's Centre for Urban Research said it appeared that way.
"[It] seems the urban renewal at E-Gate has disappeared – it seems a great loss of opportunity just for a few kilometres of toll-road for Transurban," he said.
In 2013, a group of West Melbourne residents, including Associate Professor Butt, formed Western Connection to promote smarter outcomes for the E-Gate site.
Western Connection's vision for E-Gate included new apartment buildings, office and retail space and parklands which would link North Melbourne train station to the northern end of the CBD.
Currently an inaccessible, industrial stretch of land, Western Connection also imagined an open grass area for community sports at E-Gate, restaurants and cafes, car parking and footpaths.
But since Transurban began construction, the state government has been silent on the E-Gate urban development.
"We see this as a tragic misuse of this land that long term will cost the City of Melbourne dearly," Western Connection architect Angus McNichol wrote.
North West City News asked the Minister for Planning Richard Wynne's office whether urban renewal was still being planned for E-Gate, but no response was received before deadline.
The WGTP is currently building an elevated roadway connecting CityLink and Dynon and Footscray roads above the E-Gate site, as well as the Wurundjeri Way extension.
The City of Melbourne was strong in its opposition to the project, which will bring thousands of extra vehicles into Docklands and the CBD via the Wurundjeri Way extension.
In May 2011, Docklands News reported that construction of the new "eco-suburb" was due to start the moment that major tenants BlueScope Steel and OneSteel moved out when their leases expired in November, 2014.
Major Projects Victoria's project director at the time James Troedel said it could even have began earlier if the site became available.
While Mr Troedel pointed out that no decisions had yet been taken by the government, a business case based on a sustainable "ecovillage" had shown the concept was viable.
The concept was for a self-contained community, centred around a central civic square with pedestrian and cycle connections with both West Melbourne and Docklands.
Links to surrounding areas
Any future development at E-Gate will most likely be linked to Docklands' City Harbour precinct via a footbridge like other walkways in the CBD such as Birrarung Marr, according to City Harbour's Guy Taylor.
City Harbour recently revealed a new vision for the precinct which includes a new central park, reduced traffic, and connections to surrounding urban renewal precincts such as Arden and E-Gate.
City Harbour's new plans provide for a large "Central Park" which will be complemented by a "North Grounds" park near Dudley St, which will provide the future link to the E-Gate and Arden precincts.
However, it remains unclear when, or if, the E-Gate urban renewal will go ahead.
Mr Taylor said as it stood, and subject to Victorian Government planning approval, there would be a cul-de-sac turning circle at the end of Digital Drive connected to North Grounds providing space for a likely footbridge to E-Gate.
"The intention is that the North Grounds and Central Grounds will get vested to the City of Melbourne when the E-Gate construction commences," he said.
"We're anticipating that it'll be a pedestrian and cycling footbridge."
Although the City of Melbourne could choose to build a reconnecting road for vehicles between E-Gate and City Harbour, Mr Taylor believed this was unlikely.
"I think they'll likely go for a foot bridge, for example Birrarung Marr and the footbridge to the MCG," he said.
Although Mr Taylor could not give a definitive date for the completion of the newly imagined City Harbour precinct, he said following a thorough consultation phase with the City of Melbourne, optimistically the area could be complete within five years.
Ashe Morgan, the owner of The District Docklands, is also understood to have incorporated future pedestrian and cycling connections through E-Gate to link up with the current North Melbourne Station (soon to be renamed West Melbourne Station) in its master planning ambitions for the Waterfront City.
While the WGTP has presented a serious challenge to the future viability of E-Gate, its future development will be critical for Docklands and North and West Melbourne •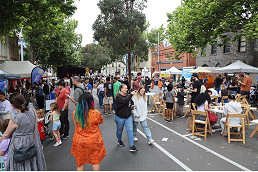 November 15th, 2023 - Felicity Jack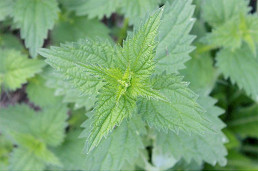 November 15th, 2023 - Jacqui van Heerden

Subscribe
to
all
the
news
Like us on Facebook
Download the Latest Edition