Consortium snaps up historic Younghusband stores site
Brendan Rees | 13th April, 2022
Kensington's prized 100-year-old Younghusband wool and grains store site is set to undergo a major redevelopment as early as 2024 after a three-party consortium emerged as its newest buyers.
ASX-listed Australia-based commercial real estate investor Irongate Group, together with Canadian real estate firm Ivanhoé Cambridge, and construction group Built announced last month that it had snapped up the iconic red-brick buildings, which span 1.57-hectares.
It comes as Impact Investment Group put the Younghusband complex on the market late last year after paying $30.25 million for the 2-50 Elizabeth St precinct in 2016.
Impact had a vision to transform the heritage-listed site into a "beautiful industrial village" under an $87 million project with stage one designed plans having been approved to convert the historic red-brick warehouses into a "state of art" office and retail precinct.
Stage two of the Woods Bagot-designed plans, which gained planning approval in January, proposes to partially demolish the buildings to make way for two towers at six and eight storeys high, with the latter consisting of 16,000 sqm of office and ground floor retail connections between the two stages.
The purchase of the Younghusband site is believed to be part of a $60 million deal, with a statement released by the consortium saying, "Upon acquisition, the joint venture will immediately commence construction of stage one for delivery in early 2024."
Ivanhoé Cambridge co-head of Asia Pacific George Agethen said, "As we accelerate our growth in Australia, this new acquisition is another demonstration of our strategy to develop mixed-use projects at the core of urban regeneration initiatives."
"In this context, we are delighted to start a new partnership with Irongate and Built to deliver this iconic project. We are particularly proud of the sustainable characteristics of Younghusband, anticipating our commitment to make all our development projects net-zero carbon from 2025."
Ivanhoé Cambridge is a global real estate investor and according to its website it is "committed to creating living spaces that foster the well-being of people and communities, while reducing its environmental footprint."
Irongate's CEO Graeme Katz said with Built's "unparalleled expertise" in delivering heritage assets this would "allow for the delivery of what will be Australia's leading heritage office asset at a time where there is strong demand for market leading amenities and environmental initiatives to attract workers back to the office."
"We are also proud to be partnering with Ivanhoé Cambridge, a very high-quality investment partner and among the 10 largest real estate companies in the world with assets owned in excess of C$60 billion. Their investment provides validation of both Irongate and Built's expertise."
We look forward to integrating this beautiful heritage asset into the wider Kensington community and creating an amenity for all local residents. We will continue to work with all stakeholders to ensure the property continues to be part of the community for another 120 years.
Revitalising Younghusband will be Built's first major development project in Melbourne, with the company having delivered the refurbishment of the State Library of Victoria in 2019 and the enhancement of the Anzac Memorial in Sydney's Hyde Park in 2018.
"Our capability as a development and construction group will allow us to unlock this opportunity and mobilise quickly to provide the project with certainty and give these heritage buildings new life respectful of their rich history," Built CEO and managing director Brett Mason said.
"We are also excited to be working with our existing partner, Irongate and a high-quality real estate investor with global reach like Ivanhoé Cambridge."
Kensington Association president Simon Harvey said the news of the joint venture was "certainly hopeful" but added "It remains to be seen how it develops as to whether it's good news or not."
"It's important that such an iconic building is made use of by the community rather than sitting there and not being utilised because it is a wonderful building," he said.
"I've heard good things about Built in terms of their work. I know nothing about the rest of the consortium but it's certainly hopeful."
"If there is any alteration to what has been agreed to, of course they'll have to put in a further submission."
"It has lots of potential – let's just keep our fingers crossed."
City of Melbourne's heritage portfolio lead Cr Rohan Leppert said he would be "delighted" to see the new owners act on the live planning permit for the Younghusband precinct which supported its "adaptive reuse and conservation".
"This will open up the site to public access, facilitate new jobs, and conserve the extraordinary heritage of this much-loved part of Kensington," he said.
Last September, Cr Leppert told a Future Melbourne Committee meeting that a "tight arrangement" was in place for stages one and two "so that you can continue to have that masterplan precinct approach, no matter who owns individual parts of these buildings in the future."
"We really want an owner and an applicant who is fully committed to preserving that heritage fabric, and I think we've got a scheme put forward here that does do that," he said at the time.
In March, Irongate Group was bought out by property investment group Charter Hall and Dutch pension giant PGGM in a $1.3 billion deal.
Irongate confirmed it would be pursuing the Younghusband joint venture through its Irongate Templewater Australia Property Fund.
The warehouses were originally bought by wool giant Younghusband & Co in 1902 and are one among the last remaining wool stores in Victoria.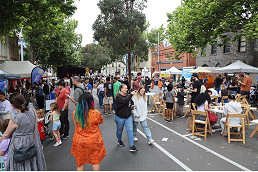 November 15th, 2023 - Felicity Jack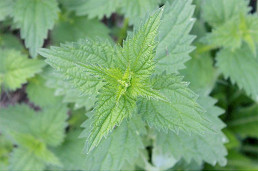 November 15th, 2023 - Jacqui van Heerden

Subscribe
to
all
the
news
Like us on Facebook
Download the Latest Edition