Constructions site takes shape over Footscray Rd
By Brendan Rees and Sean Car.
Work to construct an elevated roadway over Footscray Rd is taking shape as part of the West Gate Tunnel Project (WGTP).
Large columns for an exit ramp have begun rising from the ground to make way for a new six-lane elevated roadway above Footscray Rd to Dynon Rd, that will also link to Flinders St via the new Wurundjeri Way extension.
The next phase will see large steep portals weighing 450 tonnes each forming the base structure of the roadway, which will be installed over the coming weeks between Appleton Dock Rd and Dock Link Rd.
Two cranes will complete the works by alternating between the north and south side of the road.
According to the WGTP, this will allow Footscray Rd to remain open at reduced capacity where possible, with traffic alternating between the eastbound and westbound carriageways.
Footscray Rd eastbound will be closed from September 15-16 with detours in place.
The walking and cycling path running along Footscray Rd will also need to be closed for short periods to enable critical activities to be carried out.
Similar works are being planned for October.
When complete, the elevated road will link the West Gate tunnels with Citylink and the CBD and help cut travel times between Melbourne's west and the city by up to 20 minutes.
It will also play a key role in removing more than 9000 trucks from residential streets by giving transport operators a more direct route to the Port of Melbourne, according to the WGTP.
The WGTP's acting chief executive Peter Lellyett thanked all road users, residents, and businesses for their patience as work continued.
"We're transforming travel in Melbourne's west and anyone using Footscray Road can see that we're making progress every day," he said.
Meanwhile, preparations are under way to start building the connections that will link up walking and cycling paths across Footscray Rd and Moonee Ponds Creek as part of the West Gate Tunnel Project.
A temporary walking and cycling path is now in place along Footscray Rd between Waterfront Way and Little Docklands Drive, which a West Gate Tunnel Project (WGTP) spokesperson said would allow a work zone to be set up to build the bridge over Footscray Rd.
"[This will] create a safer journey for cyclists who will no longer need to rely on traffic lights to cross one of Melbourne's busiest intersections," the spokesperson said.
"This section of the project will eventually link to the veloway that will be part of the new elevated road over Footscray Rd connecting the tunnels to CityLink and the CBD."
According to a press release provided by the WGTP, the 2.5km veloway will give cyclists a safe express route to and from the city and support the growing number of Melburnians riding to work each day.
Two bridge crossings for pedestrians and cyclists will also be provided over Moonee Ponds Creek on either side of Footscray Rd.
As part of the construction work and following consultation with the City of Melbourne and Friends of Moonee Ponds Creek, some trees and vegetation will need to be cleared to enable cranes and other heavy machinery to be set up.
The project will plant more trees than it removes in this area of the creek in line with a carefully considered re-vegetation plan, including rehabilitation of unused rail land to create more green space.
The WGTP, which is expected to be completed in 2025, is delivering more than 14 kilometres of new and improved walking and cycling infrastructure, and close to nine hectares of new parks and wetlands.
According to the WGTP, the builder is discussing whether it can change its design by removing the bend and retaining an old rail bridge to use as a viewing platform and path crossing of the creek. Assessments of the proposal are continuing, including maintaining the old rail bridge given its age and condition.
A WGTP spokesperson said it would "continue to work with the community and provide updates as the design assessment progresses." •
Captions: Columns for a new exit ramp have been taking shape as work gets underway for an elevated roadway over Footscray Rd.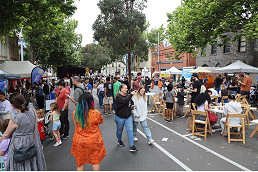 November 15th, 2023 - Felicity Jack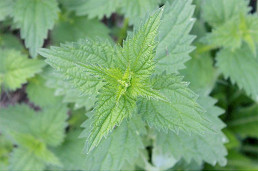 November 15th, 2023 - Jacqui van Heerden

Subscribe
to
all
the
news
Like us on Facebook
Download the Latest Edition