Council delivers on promise to buy new parkland in Kensington
Spencer Fowler Steen | 9th September, 2021
After eight years of speculation and difficulty, the City of Melbourne has delivered on its 2013 pledge to purchase land in Kensington to give local families some much-needed open space to enjoy.
The land at 70-90 Chelmsford St was purchased for $5 million and will be converted to a public park within the Macaulay precinct as part of the council's strategy to create and expand green space across the city.
Lord Mayor Sally Capp said the land would create a new space for parents to take their kids and for the community to enjoy nature while helping to manage flooding from the Moonee Ponds Creek.
"Melbourne's west is particularly low on public open space – that's why we're pleased to be taking the next step in turning this site into a place for people to gather and connect, relax and reflect," she said.
The pledge – established by a Greens motion - to buy "first available" land in the Arden-Macaulay precinct was first floated by the council's environmental portfolio lead, Cr Rohan Leppert in 2013.
Cr Leppert said the council had been able to take an active approach to increasing outdoor community space since introducing new open space contribution rates to the Melbourne Planning Scheme in 2016.
He added that every time private land was subdivided, council required a contribution to help fund the purchase of public open spaces.
"In 2015, we invested $1.7 million to purchase a property adjoining the Hawke and Adderley Park in West Melbourne – allowing us to more than double the size of the local park," he said.
"And now we have made our first land purchase in the Macaulay precinct, in Kensington. We know that providing open space for a growing population is among the most important roles we will play in coming years."
"Backyards in the inner city are shrinking and more people are living in apartment blocks. Our plan to expand open space will ensure people are able to enjoy more open spaces for recreation, public gatherings and relaxation."
The parkland is set to unlock new parkland for a growing population in the upcoming Macaulay Precinct, which is tipped to reach 10,000 residents by 2050, according to the Greens.
The 3648 sqm site abuts the Moonee Ponds Creek corridor, and the project is expected to improve future opportunities for recreation, biodiversity and flood mitigation.
North West City News understands open space in Macaulay is difficult to come by, and further locations will only be delivered through land contributions when industrial sites are converted to residential sites.
Alternatively, future bitumen-to-park projects, including potentially near Alfred St by the Boundary Rd Reserve could deliver the much-needed parkland, or strategic site acquisitions.
The purchase was funded through the City of Melbourne's Public Open Space reserve and builds on the council's four-year plan to increase green open space.
The City of Melbourne along with super fund CBUS recently opened a new 2000 sqm public open space for Market St alongside the Collins Arch development in the CBD, marking the first park created in the central city since City Square was developed in the 1970s, Cr Capp said.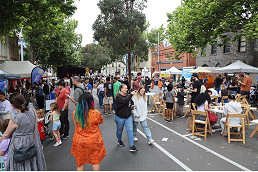 November 15th, 2023 - Felicity Jack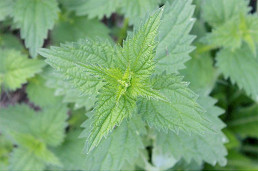 November 15th, 2023 - Jacqui van Heerden

Subscribe
to
all
the
news
Like us on Facebook
Download the Latest Edition