Council launches community engagement for renewal of Royal Park
Georgie Atkins | 15th November, 2023
The City of Melbourne is inviting the community to have its say on the Royal Park Master Plan as it enters the first stage of engagement, with the two-year process beginning in November.
The council is collaborating with various stakeholders such as Melbourne Zoo and Melbourne Sports Centre Parkville to review future priorities, actions and management of Royal Park over the next 20 years.
"The last Master Plans for Royal Park were endorsed in 1984 and 1997 and they have served the city well," the council's environment portfolio lead Cr Rohan Leppert said.
We now have a once-in-a-generation opportunity to consider everything that Melburnians love about Royal Park so that the legacy of this extraordinary place continues.
The initial engagement stage will begin with a discussion paper shared via Participate Melbourne, seeking feedback on high level ideas that will inform the draft of the plan.
The council will also run in-person, pop-up community events until December 2 for local residents to voice their recommendations and any potential concerns they may have.
Residents can also respond to the draft Master Plan in an online survey and through mapping activities once the draft is finished.
"We want to think deeply about what ongoing custodianship of the park by Traditional Owners, the council and community means, so please get involved and help shape the next Royal Park Master Plan," Cr Leppert said.
The first stage of the review will include an assessment of various specialist areas to effectively understand the need for improvement in sectors such as transport and parking, heritage conservation management, ecological studies, and sport and recreation.
The draft of the Master Plan will be available in early 2024 for an additional period of community consultation. •
participate.melbourne.vic.gov.au/royal-park-master-plan-review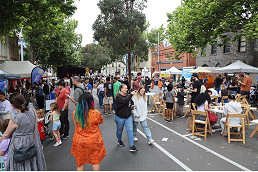 November 15th, 2023 - Felicity Jack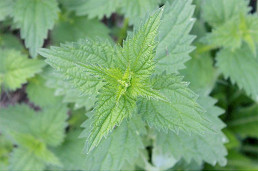 November 15th, 2023 - Jacqui van Heerden

Subscribe
to
all
the
news
Like us on Facebook
Download the Latest Edition