Crowdfunding campaign gives green light for local whisky distillery
Jack Hayes | 17th August, 2022
Kensington will soon be home to its first whisky distillery after a huge crowdfunding campaign raised $700,000 in just nine days.
Last month, Bakery Hill Whisky, mainland Australia's first whisky distillers, called on its enthusiastic and loyal supporter base to be part of an equity crowdfunding campaign to turn their new Macaulay Rd dream into reality.
The campaign saw 326 new co-owners contribute the funds needed to move the distillery from its previous home in Bayswater to Kensington, and with it, a whole new opportunity for customer and community interaction.
"It blew us away. We couldn't believe the amount of interest and the amount of people out there, even some we have never even heard, who got behind us," Bakery Hill business development manager Andrew Baker said.
"We could have gone down the bank path or to private high net-worth investors, but because we have a such a great following of fans, we thought it was a great opportunity to allow them to have a little connection and ownership of Bakery Hill."
While doubling down with their bank wasn't an easy option, Mr Baker said, the banks weren't brand ambassadors for them, you can't have a beer with the bank, and you certainly can't share a glass of whisky with them!
The crowdfunded equity campaign was an idea spurred by the hugely active Bakery Hill Whisky Enthusiasts Facebook page and will grant new co-owners early access to special release whiskies, suggestions for new release ideas, label design contribution and an active part of the teams vision going forward.
"We will be delving into a lot of different areas in our new Kensington home with a new hospitality offering, enhanced presence and marketing, bringing that network of co-owners on board to build and grow the brand," Mr Baker said.
"We love collaborating with like-minded, independent, craft businesses that have a similar methodology and ideals to us."
"Beer and whisky go hand in hand, so when we set up Kensington we will have Bonehead Brewing, Hopnation and hopefully Henry St Brewhouse beers available, local wines, and cheeseboards and charcuterie which we would love to partner with local gourmet food providers. We want our cellar door to be a reflection of the inner north-west community."
Mr Baker is hoping to have all operations moved from Bayswater to Kensington by the end of October, and to open, firstly, to their loyal co-owners and supporter base with special events and tours before Christmas, and to open their cellar door from Thursday to Sunday early next year. •
For more information: bakeryhill.com
Caption: Bakery Hill Whisky's David Baker (left) and Andrew Baker (right).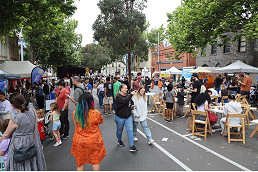 November 15th, 2023 - Felicity Jack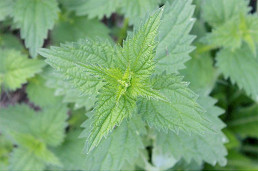 November 15th, 2023 - Jacqui van Heerden

Subscribe
to
all
the
news
Like us on Facebook
Download the Latest Edition