Cyclists cop "mouthfuls of dirt" from major works
Brendan Rees | 9th September, 2021
Concerns are growing over cyclists being "greeted with mouthfuls of dirt" as strong winds whip up dust from construction of the West Gate Tunnel project (WGTP), prompting the City of Melbourne to step in.
It comes as the council's environmental lead Cr Rohan Leppert took to social media posting a photo of a dust cloud believed to have been picked up from the WGTP's site in West Melbourne, which was accompanied by a message raising concerns about the safety of a bike path on Footscray Rd.
"I want to ensure that they [West Gate Tunnel project] fully understand the impact of dust rising from the construction site when it's unsupervised," Cr Leppert wrote on Facebook.
He also encouraged all users of the Footscray Rd bike path to send in photos if they "experience significant levels of dust" so the "extent of the problem can be understood".
A West Gate Tunnel project spokesperson said there were plans and measures in place to make sure dust was "monitored and managed appropriately".
"The West Gate Tunnel project aims to minimise local air quality impacts during construction by identifying sources of dust and other airborne pollutants," the spokesperson said.
"We're committed to protecting communities, motorists, workers, and the environment, with safety at the forefront of everything we do."
In a statement, the West Gate Tunnel project said works were under way at the centre strip of Footscray Rd with controls in place to manage dust including using a water cart to wet the haul road.
"When the site is closed, the project relies on continuous dust monitors to alert the construction leaders if there are extreme high winds, prompting an inspection of the site to manage any dust accordingly," the West Gate Tunnel project said, adding soil was covered when being moved and work conducted away from homes "where possible".
"As part of our mitigation measures, sites are also inspected weekly, and the weather forecast is considered in preparation of the works ahead."
All measures were undertaken in accordance with EPA requirements, the West Gate Tunnel project said, which was reviewed internally and externally by the independent reviewer and environmental auditor.
Cr Leppert declined to comment about the matter as it was being investigated, but a City of Melbourne spokesperson said the council was "aware of the issue" and understood the West Gate Tunnel project was "engaging with Transurban to fix the issue".
The $6.7 billion West Gate Tunnel project, a new 17km road being built by toll giant Transurban, will connect Melbourne's west with CityLink in Docklands and serve as an alternative to the heavily congested West Gate Bridge.
Construction began in January 2018 and was scheduled for completion in 2022 but delays related to disposal of contaminated soil have pushed back its opening until at least 2024. Transurban also recently estimated it could cost an extra $3.3 billion to finish the project.
Bicycle Network spokesman Garry Brennan said he had personally witnessed the problem of dust being whipped up by winds along Footscray Rd where "bike riders have been greeted with mouthfuls of dirt from the adjacent road works".
"There is a load of construction underway across Melbourne—roads, tunnels, bridges, buildings—and you have to expect some dirt to get airborne," he said.
But the builders have a responsibility to suppress that dust so that it does not become a nuisance to the community, and they have been failing at that task.
"Local councils should be taking steps to ensure that the situation is monitored, and enforced where necessary."
Anthony McKee, a member of community group Western Connection, said he had noticed more dust at his home than normal.
"We live pretty close to the [West Gate Tunnel project] site … it's noticeable just simply when you are doing basic house cleaning," he said, but added "whether it's a result of those works I cannot be certain".
Meanwhile, Dr Gabriel da Silva, a lecturer in the Department of Chemical and Biomolecular Engineering at the University of Melbourne, who has been following the West Gate Tunnel project, said there was a potential for health issues to arise if dust levels weren't properly monitored.
"Definitely, if there's dust created in the process of digging up and moving that soil, well, then it has the potential to release into the air … perhaps the contaminants like these perfluorinated PFAS type compounds that are there," Dr da Silva said, but made no suggestion the West Gate Tunnel project was not undertaking the appropriate dust management controls.
Professor Ross Vlahos, head of the respiratory research group at RMIT University, said dusts from construction sites can have a "tremendous impact on the lungs" and exacerbate underlying respiratory conditions like asthma and emphysema.
"It's that chronic exposure that really is a problem," he said, but noted "if it's every now and then that residents are being exposed to air poor quality or dust, it's not a problem unless you've got underlying [health] conditions".
In terms of whether dust posed a health risk if it travelled long distances, Professor Vlahos, a principal research fellow at the university's School of Health and Biomedical Sciences, said, "It's all about how concentrated is the dust that you're exposed to … [but] by the time it gets to you, if you're a fair way away, you should be relatively safe".
Lidia Morawska, an air-quality expert at Queensland University of Technology and director of the World Health Organisation-collaborating International Laboratory for Air Quality and Health said it was "potentially a problem" if cyclists and walkers were breathing in dust "even if they are exposed for a short time to very high concentrations".
Michele Goldman, CEO of Asthma Australia, said while her organisation had not been made aware of any dust-related concerns in relation to the West Gate Tunnel project, airborne dust could potentially irritate the lungs and cause asthma to flare up.
Residents with concerns or questions can call Asthma Australia •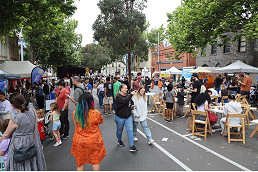 November 15th, 2023 - Felicity Jack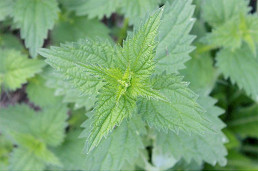 November 15th, 2023 - Jacqui van Heerden

Subscribe
to
all
the
news
Like us on Facebook
Download the Latest Edition