Damaged tree an "insidious" act of vandalism
Spencer Fowler Steen | 18th March, 2022
The City of Melbourne is keeping an eye on the health of a street side tree in North Melbourne after it was believed to have been poisoned earlier this year.
The vandalism of a London Plane tree in Abbotsford St, in which drill holes were found in the base of the trunk, has left the community in shock and baffled as to why someone would carry out such an act – with one resident labelling the behaviour as "insidious".
Council staff are monitoring the tree for any signs of recovery growth after the drill holes were identified during inspection in January.
A council spokesperson said the tree was in "rapid decline" which was a "common response to poisoning."
The council said it was not known what type of substance had been applied to the tree but added "any cases of street tree vandalism are taken seriously and investigated by our local laws team."
"If the tree continues to deteriorate and requires removal, the public will be notified and a replacement tree will be planted," the spokesperson said.
Local resident Chris said she couldn't believe that someone would want to harm the tree, adding "to have that mindset is quite extraordinary."
"I don't know anything about it except when the signage went up and it was really disappointing," she said.
"It's just insidious when you look at the drill holes that someone has gone to some effort to do that."
"Why would you do that and only to one because if the issue is leaves, then you're going to get it from the rest of them, so this achieves nothing."
"To me now, that's an eyesore."
Chris, who asked not to use her surname, said she was pleased the tree would not be removed and hoped it would survive.
When the North West City News inspected the tree in question, much of its foliage appeared to have receded.
A notice has also been displayed on the trunk by the City of Melbourne requesting information from the public, however, the council said no information had been received in relation to the damage.
According to the council, it responded to fewer than 20 incidents of street tree vandalism in the past 12 months, which included lopping of branches, poisoning and illegal removal.
Local arborist Sam Power of Tree Response said without having assessed the vandalised tree it was difficult to comment on its chances of survival but added irrigation and promoting good tree health was key.
"Without having seen the tree it's difficult to say. There's a lot of factors involved, and it depends on what type of poison has been applied," he said.
"There's not a lot you can do … if you're promoting good tree health it just gives the tree the best opportunity possible to respond, put on new growth and survive."
"We've come off two summers below average temperatures and also higher rainfall so I wouldn't be expecting a tree in North Melbourne to be defoliating at the moment."
But he added: "They are a highly tolerant tree, and they tend to be quite vigorous." •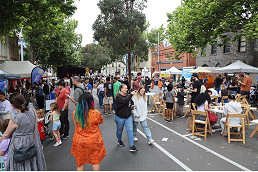 November 15th, 2023 - Felicity Jack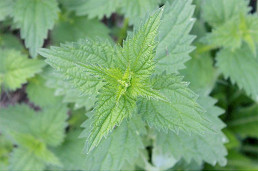 November 15th, 2023 - Jacqui van Heerden

Subscribe
to
all
the
news
Like us on Facebook
Download the Latest Edition