Dear schizophrenia
Satellite Foundation | 18th May, 2022
Satellite Foundation Ambassador Justin Heazlewood is a musician and award-winning author. He wrote this piece for Satellite Foundation to acknowledge World Schizophrenia Awareness Day on May 24.
Justin's book, Get Up Mum, charts one year in the life of a 12-year-old growing up in Tasmania in the early '90s. As a child, Justin had a hobby — obsessively capturing the voices of his family and friends on tape, including his Mum who lives with schizophrenia •
For more information: justinheazlewood.com and satellitefoundation.org.au
Dear schizophrenia,
How are you? Are you okay? Do you need help? I can only imagine you do need something, but probably have a very hard time communicating it. You're not really from around here, are you? You are like a force from another dimension. You take over humans from time to time and turn them into very unusual versions of themselves. The rest is really a guessing game. I know you pretty well because you've been inside my mother my entire life. Today is Mother's Day, so I've already rung her, and she is sounding really well on the phone. It's such a relief for me. Today is your day, World Schizophrenia Day. I'm not sure what to say. Happy schizophrenia day?
I'm not as angry with you as I used to be. Partly because you seem to have released your stranglehold on my mum. You used to haunt her, so often. I was an only child and the only other person in the house. So, I must be the biggest expert on you, short of people who have had you inside them. I know that people are quite scared of you. You're made out to be a bit of a villain. I guess that's fair enough. You are quite complicated really, and sometimes I think that unless someone has met you up close, like I have, then there's really no way to properly explain what you are like.
I remember standing in the hallway listening to my mum laughing away. She wouldn't be laughing with anyone else, just herself. Well, I suppose it was her voices. That was you, wasn't it? You created a space inside my mum just for yourself and her. It was a way for her to cope, I guess. I'm sure she experienced trauma in her younger life. It's such an extreme system you created – I mean, the laughing was the best part. Then there was the anger. Mum would swear to herself, quite violently, on repeat. It was like Tourette's syndrome. She would scrunch her face up until her jaw clenched and her teeth cracked. To this day it is the most horrifying sound.
Then there was something even worse than that! The sadness. Mum crying uncontrollably. Well, it wasn't really crying, was it, schiz'? No, it was more like wailing. Some wild-animal-in-distress kind of moaning. Sometimes mum didn't even have tears in her eyes. I'd run into her room and ask her to stop. Mum would say "I need to cry" and then she'd turn away from me and go back to you. Oh schizophrenia, you were like the third member of the family.
I wish you could have introduced yourself to me properly – or even a doctor or a teacher tell me what you were about. To this day I'm still figuring it out and my only wish is that everyone can learn more about you because I know that you are not going away. I guess we need to learn to live with you, like covid or sharks or beautiful, strange meteors.
Anyway, sorry if this seems a bit out of the blue. It's Sunday so I'm a bit blue (I do barrack for Carlton).
Sincerely, Justin.
Aged 41.
Caption: This is me, Nan and Mum with schizophrenia pictured.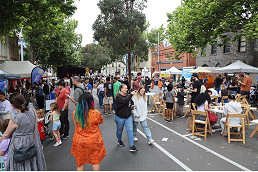 November 15th, 2023 - Felicity Jack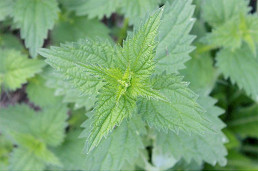 November 15th, 2023 - Jacqui van Heerden

Subscribe
to
all
the
news
Like us on Facebook
Download the Latest Edition