Delivering on the services Stolen Generations people say they need most
Emma Hartley | 15th July, 2021
The state government dedicated $300,000 to cover the funeral costs of Stolen Generations people thanks to advice from the Stolen Generations Reparations Steering Committee.
Ian Hamm is a Yorta Yorta man who is chairperson of the Stolen Generations Reparations Steering Committee, as well as chairperson of the Koorie Heritage Trust and has sat on many other boards.
"Stolen Generations people usually have worse life outcomes than the broader Aboriginal community which means that when they die, their families often don't have enough money for a decent burial," Mr Hamm said.
This initiative has only been the start of the Steering Committee's work which has been preparing a report for the state government proposing initiatives for Stolen Generations people.
Consultations with stolen generations people across Victoria has shown the Steering Committee that priority issues not only include financial compensation but also program support and the intergenerational effects of the Stolen Generations.
"This kind of trauma inflicted on a community can actually reverberate seven generations until it ripples out," Mr Hamm said. "But we're still basically in the first, second and third generations of when people were taken."
"We're not so much at the ripple-end effect of it. We're at the tsunami end."
Mr Hamm has been on the Koorie Heritage Trust board since 2013 and was with the Trust at its former location on Kings St.
Now the Trust is in the Yarra building in Federation Square – a good move in Mr Hamm's eyes because it positions them in the front and centre of Melbourne.
"If Federation Square is supposed to be the social and cultural hub of Melbourne, then it couldn't have any legitimacy unless it had a strong Aboriginal presence there," Mr Hamm said.
Mr Hamm is also chairperson of Connecting Home which has helped stolen generations people actually connect with the services they need.
"Because agencies weren't talking to each other, they couldn't even get access to services let alone their core issues dealt with," Mr Hamm said.
Connecting Home has started to expand that support into the disability sector as a next step.
"A lot of the stolen generations cohort are now ageing and also qualifying for the NDIS because they've got disability issues," he said. "So, we're working in that space as well." •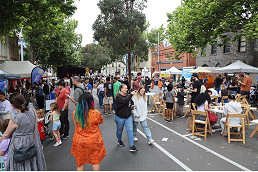 November 15th, 2023 - Felicity Jack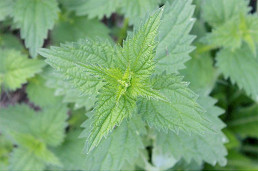 November 15th, 2023 - Jacqui van Heerden

Subscribe
to
all
the
news
Like us on Facebook
Download the Latest Edition