Demolition of old Kensington Community Recreation Centre begins
Spencer Fowler Steen | 18th March, 2022
Bulldozers have moved in to demolish the old Kensington Community Recreation Centre (KCRC), making way for the $42 million revamped version set for completion in late 2023.
The City of Melbourne unveiled designs for the redevelopment earlier in 2021, which featured a 25-metre pool, three indoor multi-sports courts, program rooms, a children's water play area, and a wraparound café.
Lord Mayor Sally Capp said the demolition began on March 8.
"Over the past few months, our team has been working hard to prepare the site for demolition works, including draining the pool, removing equipment and other items and disconnecting essential services," she said.
"The building will be demolished in stages before we begin construction on a brand-new recreation centre, which will feature a 25-metre pool, gym facilities, indoor multi-sports courts and community spaces."
"The redevelopment will support around 170 jobs, and provide a state-of-the-art facility for city residents, workers and visitors to enjoy."
The City of Melbourne has also secured an additional $110,000 in funding through the Victorian Government's Changing Places grant program to construct an accessible restroom with adult change tables and hoists as part of the redevelopment.
In December, the council announced McCorkwell Constructions as the builder – the same company behind the Wheeler Centre development at the State Library Victoria.
With the facility having served the community since 1976, the City of Melbourne identified a dire need to upgrade the KCRC to meet the community's diverse requirements.
Although the project was tipped to be finished by 2023, the redevelopment is now expected to be complete by late 2023.
After closing its doors to the public in August last year, the centre was emptied, and the pool drained in preparation for works to begin.
The City of Melbourne said it had relocated most gym equipment to the North Melbourne Community Centre for members to access, while other items had been donated to community groups and local charities.
Fitness classes have been added to the North Melbourne Community Centre and Kensington Town Hall to help the community stay active while the centre is redeveloped.
Two steel sculptures of eels at the centre, which were created for the opening ceremony of the 2006 Melbourne Commonwealth Games before being rehomed at KCRC, have also been safely removed and placed into storage.
The City of Melbourne said the sculptures would be incorporated into the new centre as per the wishes of the local community.
The redevelopment will include sustainable designs and better integration of JJ Holland Park, which will not be impacted by the project •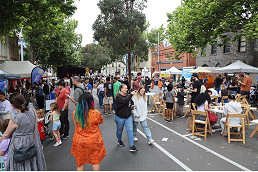 November 15th, 2023 - Felicity Jack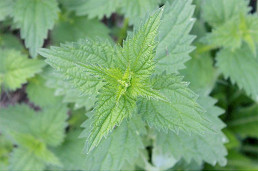 November 15th, 2023 - Jacqui van Heerden

Subscribe
to
all
the
news
Like us on Facebook
Download the Latest Edition