FAMILI'S We Take Back Our Mother Tongues connects internal and external landscapes
Sophie Berrill | 13th April, 2022
A collective of musicians, composers, DJs, dancers, choreographers, installation artists, poets, actors and martial artists are bringing an immersive production to Arts House this May.
FAMILI is not only connected by its creative vision, but its bloodlines. The 15 artists hail from Pasifika and from Aboriginal and Torres Strait Islander communities.
"I wanted to create a collective of artists who had a similar cultural background to me," creative director Ripley Kavara said, who is of Papua New Guinean and Scottish ancestry.
"It was something that I'd seen a lot in places like New Zealand … almost like a little family or little community of artists supporting each other and making stuff together."
FAMILI first performed at Midsumma Festival in February 2020. We Take Back Our Mother Tongues at Arts House is its long-awaited return.
The three-hour performance fuses electronic music, hip-hop and new wave R&B with traditional instrumentation like conch shells and log drums.
The sounds, and visuals by Mossy 333, also channel currents of queer and LGBTQIA+ experience.
Mr Kavara said he wanted the new show to draw more out of the classical elements of water, air, fire and earth.
When he began planning, he was attending sessions run by Knowledge of Wounds, an indigenous-led gathering space with a focus on bodily elements of breath, skin, blood and bone.
"I was really inspired by the way those elements kind of named the internal landscape, as opposed to the external landscape," he said.
All the elements linked and took on new forms when he brought his brainstorms to FAMILI. They prompted further ideas about climate change, anti-blackness, homecoming, language and grief.
"What I think is really amazing about artists collaborating is it changes everyone's perspective," he said.
"When you collaborate with someone, you kind of have to move together. You kind of have to land on the creative moment together, and you figure out what works."
For Mr Kavara, music was an important medium to express FAMILI's ideas.
"I think music can address the intangible," Mr Kavara said.
"When people sing together, it's a really powerful feeling. I think it's because it is so ancient and it touches on these things that we can't sometimes name around grief or loss or joy, but people go to music to process that."
It has been no small feat to pull off such a broad collaboration over long periods of separation.
FAMILI has had to find creative solutions to present the work of members whose circumstances have changed over this complicated time and can no longer be there on stage.
Despite these learning curves, directing We Take Back Our Mother Tongues has been an involved and supportive process for Mr Kavara, much like the projects he originally set out to emulate.
It has also provided a rare opportunity for group catharsis.
"A lot of the artists and their families have experienced a lot of trauma, unfortunately due to colonisation and being displaced," Mr Kavara said.
"I'm really interested in this idea of how human beings experience catharsis. Apparently listening to music together and dancing and all these things are linked to healing. Even on the level of addressing trauma, it's quite powerful."
He hopes audiences can also experience a similar release, like they did at FAMILI's first shows.
"People [were] saying that it really affected them emotionally and spiritually, and that's when I knew I'd done my job right," Mr Kavara laughed.
We Take Back Our Mother Tongues is on at Arts House on May 6 and 7, 2022 •
For more information: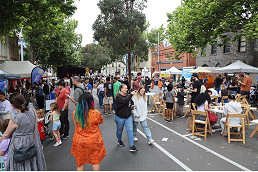 November 15th, 2023 - Felicity Jack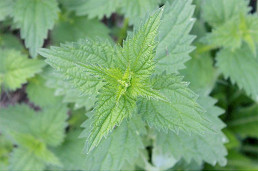 November 15th, 2023 - Jacqui van Heerden

Subscribe
to
all
the
news
Like us on Facebook
Download the Latest Edition