Finding the right words to describe North Melbourne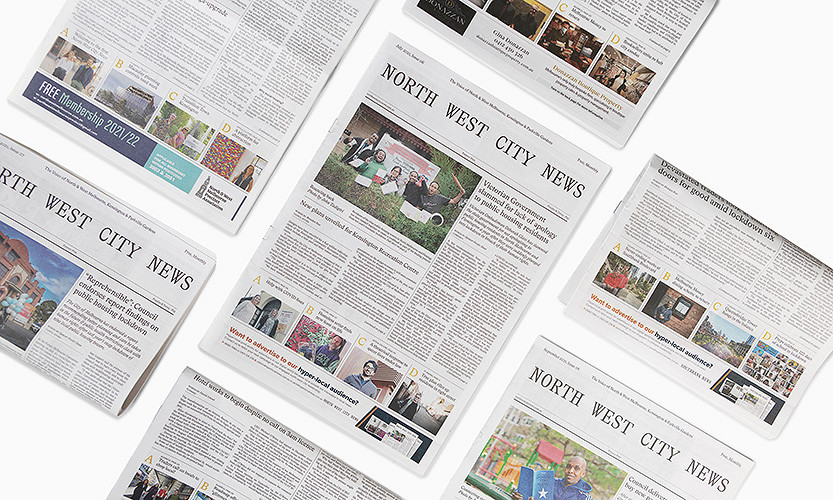 Rhonda Dredge | 15th April, 2021
North Melbourne is lucky to have among its residents a novelist and poet who has set three novels in the suburb.
Philip Salom lives in a flat near Flemington Rd and shops locally.
He visits the Queen Victoria Market three times a week and if his latest novel is anything to go by, he's a keen cook.
Novelists don't necessarily refer directly to their surrounds. The impact can be more subtle.
Philip's first North Melbourne novel was set in a rooming house, the second in a bookshop and the current one is about a bicycle thief.
But the one released during lockdown has quite a lot about cooking in it, even though it is set by the sea, including a recipe for crispy duck in the form of a poem.
If you ask him what he likes about North Melbourne, it is the quiet and the space and the traditional things such as the cobblestone lanes.
"In WA they don't exist," he said, of his home state. "This is very much for me a European feel."
Philip walks everywhere. "I feel an openness more than consciousness. If I go to other areas, I feel closed in."
He orders all of his books through North Melbourne Books rather than the internet and thinks deeply about relationships.
His latest published novel The Fifth Season explores the difference between monologist and dialogic fiction, the latter relational and character-led rather than driven by story.
He's unafraid to make his characters similar to him. He calls this literary closeness.
The protagonist in The Fifth Season is a writer in his '60s by the name of Jack who visits a seaside village only to discover that another writer has been there before him.
"Jack is annoyed about the other guy writing about himself and doing that offends people in the book. My writing is about acknowledging that," he said.
He is interested in the ethics of writing and the way writers immerse themselves in places to gather details.
"A lot of writers are parasitical. There are a lot of principles within the practice of writing to do with style. You have to be mindful about how you write about the world."
Some writers fictionalise more than others and you get the feeling that he likes to stay close to the inner lives of his characters.
Philip's current protagonist Sweeney lives in Parkville, but he haunts North Melbourne and wanders around a lot.
"He has a brain injury from a stint in prison. He has an unusual social and psychological profile."
Philip has become more interested in psychological profiles in his past three novels. He uses free indirect discourse in which the narrator speaks within the person being followed.
He said that commercial writers were more about clarity of story whereas literary writing is about strategies and manners i.e., the kind of diction used •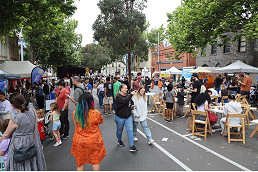 November 15th, 2023 - Felicity Jack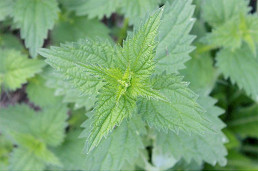 November 15th, 2023 - Jacqui van Heerden

Subscribe
to
all
the
news
Like us on Facebook
Download the Latest Edition