Fire-ravaged shop could be turned new development under new plans
Brendan Rees | 13th April, 2022
A Kensington shop that was gutted by fire almost a year ago could be transformed into a five-storey mixed-use development under plans being considered by the City of Melbourne.
The barber shop at 496-498 Macaulay Rd was left blackened and charred after flames tore through the building during the early hours of May 21, 2021.
An assembly of fire trucks was called to the blaze at 3.30am, which took firefighters about an hour to bring under control.
At the time the cause of the fire was unknown, and police deemed it as suspicious.
However, the owner is now seeking a building permit to develop the site into a new shop and 16 apartments under an $8 million plan.
The application proposes to partially knock down the building to make way for a new commercial shop with parking as well as 10 two-bedroom apartments and six one-bedroom studio apartments with balconies.
Currently, the building is two storeys, but the owner wants to extend it by three levels under the proposed revamp, taking it to five storeys while keeping existing characteristics of the façade in the rebuild.
According to the plans by Dreamworx Drafting and Design, the development would "maintain the neighbourhood character of the area" and be "designed to have similar attributes including materials, architectural design and setbacks with what is being seen in the local area."
"While differing colour schemes and layouts are used the overall scheme will be complementary to what is being seen in similar style of developments in the surrounding area, while still being of an aesthetically pleasing and practical design," it said.
"We believe this approach will provide reasonable dwelling diversity while still being harmonious in design and presentation."
A City of Melbourne spokesperson said the application would be carefully considered by council officers, adding it was "important any redevelopment is appropriate and respects the character and heritage of the area."
"Kensington is one of our most popular residential neighbourhoods, and Macaulay Rd is a thriving hub for businesses," the spokesperson said.
Kensington Association president Simon Harvey expressed concerns the development was a "total overkill" with his organisation likely to submit an objection.
"We are looking very carefully at the development; it's clearly a clause for interest and possibly a concern to the community given its position and given the semi-iconic status of that particular [shopping] strip – that feel for that strip should be preserved at all costs," he said.
Mr Harvey said there were a "lot of issues" in relation to the proposal that "are questionable, but we haven't considered it as an organisation yet – we will probably have an objection of some sort."
"It's such an important little precinct so that's our perspective and we'll be looking at the development in the light of that."
The applicant's name in the planning permit application was redacted, which the council confirmed is their right unless they provide permission to make it public.
Victoria Police said the status of the fire investigation remained ongoing •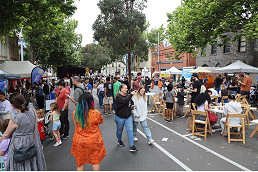 November 15th, 2023 - Felicity Jack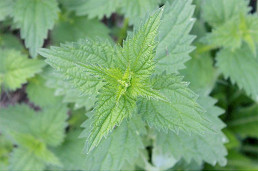 November 15th, 2023 - Jacqui van Heerden

Subscribe
to
all
the
news
Like us on Facebook
Download the Latest Edition