Flemington Kensington news spring edition
Rotary Club of Flemington Kensington | 12th August, 2021
Introducing RIMERN …
The Rotary Inner Melbourne Emergency Relief Network (RIMERN) has recently been established.
Flemington Kensington Rotary has joined with the Rotary Clubs of Prahran, Albert Park, Central Melbourne, Carlton, North Melbourne, Balwyn, Camberwell and Canterbury to establish the organisation.
Based at 32-34 Lincoln St, East Brunswick, this charity run by several Rotary Clubs within the inner area of Melbourne provides free household goods to people experiencing loss and trauma.
They may have suffered from a range of crises, including long term illness, unemployment, domestic violence or homelessness, refugee displacement, incarceration or other situations of hardship, such as fire or flood.
The premise is similar to that followed by current groups – Eastern Relief Network in Mitcham and Western Emergency Relief Network in Melton.
Through donations from businesses, real estate agencies and everyday people, these organisations are able to offer basic household furniture, bedding, manchester and kitchen goods.
Referrals are accepted from accredited social service organisations who support those needing aid with the process.
Agencies working in the City of Melbourne, South Moonee Valley, Port Phillip, Darebin, East Moreland, South Banyule and northern Bayside and Yarra are invited to apply for accreditation and to access resources. Access the application form at rotaryflemington.org.au
RIMERN is run solely by volunteers so if you would like to assist, please contact
Lesley at L[email protected] or Susie at [email protected]
Introducing Mel (pictured) – the new Rotary Op Shop manager
Melina Caccetta began as the manager of the Rotary Op Shop at 444 Racecourse Rd in May and has settled in well despite COVID restrictions.
Well-known to many residents and business owners, she is a local having lived in Kensington all her life.
She had her own arts and craft store on Macaulay Rd and was the inspiration behind the Kensington Traders' Association. She also ran the Kensington Festival in 1998 and worked in every coffee shop back in the 1990s.
Mel is passionate about community and worked with young women in the housing estate as a mentor and in a "big sister" capacity. She also participated in many classes and events at Kensington Neighbourhood House.
Nine years ago, she started the Kensington Market at Kensington Town Hall which sadly is in limbo due to COVID-19.
Mel has many ideas to improve the Op Shop and has initiated Saturday Repair Hub sessions and opened an eBay shop for larger and more unique and valuable items. She has also set up a Facebook page to keep people up to date on what is happening.
New volunteers are always welcomed and will join a friendly, dedicated team offering wonderful items and a friendly smile.
Call in and say hi! •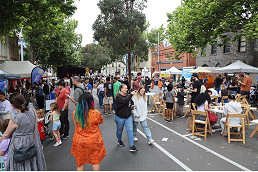 November 15th, 2023 - Felicity Jack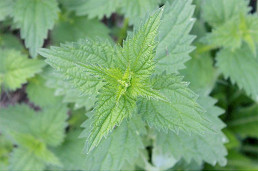 November 15th, 2023 - Jacqui van Heerden

Subscribe
to
all
the
news
Like us on Facebook
Download the Latest Edition