Forget about the bad old days
Rhonda Dredge | 16th November, 2022
The desk is being confined to history and replaced by new designer items such as the "Waffle" and the "Axel".
Gone are the days when workers sat at these rigid structures while the boss looked on from his secluded office.
Now people are having "focus time" on their laptops in padded booths.
"You don't need a desk for focus time," said Leia Bright of Design Nation, a shop on the edge of the CBD on Queensberry St.
Leia and her dad moved into their North Melbourne showroom in February and are targeting the corporate sector with their transitional designs.
You just have to sit in a Waffle with your laptop to look professional. The padded walls block out phone calls. The special Axel table pivots over the seat.
This, according to Leia, is the new post-COVID workstation and it's being put together locally.
"There's a push to get people back into the office," Leia said, posing in the booth, but she warned that "we need a transition".
This is where her dad Chris comes in. He designed the laptop table to fit a booth or a couch because there was nothing similar on the market.
It was called the "Axel" after the axle appearance of its construction out of two powder-coated metal circles and a pole.
"I'm not 100 per cent happy," Chris said. "It's fit for purpose and budget. It's available in a range of colours."
But he wants to make the pole slightly thinner, for aesthetics, so it will fit into the new look office and be unobtrusive.
The Waffle, which has just come in from Canberra, was designed by two PhD students and holds two for a chat or one for a more lounging way of working.
Leia said that designers and architects loved working from home, and they were the people they wished to win over initially with their non-desk style.
The duo saw the opportunity to design for locals at more competitive prices to items from Europe.
The laptop table fills a niche. It's taller than a side table and more solid and the pole design beats more conventional stool-like legs. •
Caption: Leia Bright working in her Waffle on an Axel.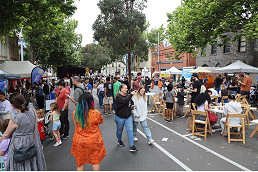 November 15th, 2023 - Felicity Jack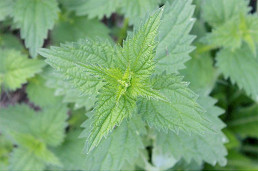 November 15th, 2023 - Jacqui van Heerden

Subscribe
to
all
the
news
Like us on Facebook
Download the Latest Edition