From ramshackle ruins to this
Rhonda Dredge | 15th February, 2023
Behind the factory walls on Abbotsford St is a gallery that has gone quietly about its art business for 15 years.
Marita Smith is the director of GallerySmith and she spoke to North West City News about her approach to business.
"If I knew then what I know now I might have made a different decision," she said.
"You start your business as an idealist and over the years become a realist. A business doesn't operate on air and ideas."
Marita started out with 10 years' experience in curating but just when she decided on a building for the gallery the global financial crisis struck.
"Within months the stock market crashed, people stopped spending, new businesses were failing at an alarming rate, and other galleries in Melbourne began closing left, right and centre," she said.
She went ahead anyway, despite seeing the carnage both outside and inside the building.
"In 2007, I walked into this building, and it was a ramshackle dump," she told those attending the opening of an exhibition to celebrate her 15 years.
"I had three kids under five. But amid that most difficult time, I found myself parked out the front, staring up at a real estate sign and dialling the number on the bottom."
"Shortly after, I walked into this place. It was dark and had an inch of dust on the floor and the ceilings were black. The roof leaked. Actually, that hasn't changed. There were no lights and no lightness."
But I saw something that day. By that stage of my life, I'd worked in the public sector of the visual arts as a curator for 10 years and when I walked in here, I saw possibility. I saw hope. And I saw my future.
Now the gallery is celebrating, after closing for 250 days during the lockdown, with an exhibition that includes 50 artists from their stable, including five Marita first signed up in 2008.
She now has 20 artists in her stable and is careful about selecting new people. Three were signed up this year.
"Being an artist, by nature, is being an activist or being a storyteller," Marita said. "Some do it quietly, others shout: about environment, humanity, love, fear, politics, destruction, inhumanity, history and life."
While slowly getting the business side under control, with extensive online marketing, she said that handling the artists could be demanding.
"I think the delivery of the relationship between artist and gallery is something I've had to hone my skills in."
She refused to be drawn on any further details but supports the gallery system in which artists pay nothing up front and the gallery arranges exhibitions, promotion, catalogues and financial advice and takes a percentage from sales as a fee for service.
The exhibition, PAST PRESENT FUTURE chronicles the time between the global financial crisis to the corona virus pandemic. Some of the works we've drawn from the archives. Some have been "stolen" from studios, artists' parents' houses or borrowed from private collectors.
Some works here were made more than a decade ago, some especially for this show. Some are by young artists. The oldest artist is aged 84.
"They play the narrative of GallerySmith, from ramshackle ruins to this," Marita said.
PAST, PRESENT, FUTURE, GallerySmith, until February 25. •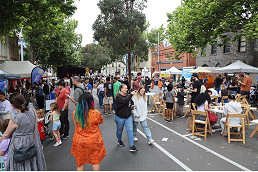 November 15th, 2023 - Felicity Jack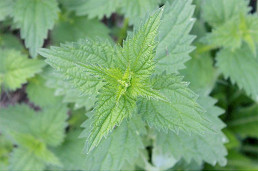 November 15th, 2023 - Jacqui van Heerden

Subscribe
to
all
the
news
Like us on Facebook
Download the Latest Edition