From West Bali to West Melbourne
Edmund Coleman | 13th September, 2023
It was in Bali in the 1970s, after a chance stopover on her way to India, that Dr Mary Ida Bagus met her husband, Agus.
Agus moved to Australia in the early 1980s and the couple have lived in West Melbourne since. "[Agus] came from West Bali, so we like West places," joked Dr Ida Bagus.
Dr Ida Bagus, who earned her PhD in anthropology with a focus on Indonesian cultural studies, is also the matriarch of Warung Agus [Agus's restaurant], where three generations of the Ida Bagus family serve traditional Balinese cuisine.
The pride in Dr Ida Bagus's voice was obvious when she described to North West City News that the three generations were all educated in West and North Melbourne, with her youngest grandchild currently finishing studies at the University of Melbourne.
"Her locally zoned university, that's what [my granddaughter] said," laughed Dr Ida Bagus. "Yep, still living in the area. Still loving it."
When asked what she found most special about West Melbourne, Dr Ida Bagus replied, "community".
"It's like being in a small country town, really. It's great because everyone kind of knows each other on the street, you know, and the kids play sports and do all sorts of things. You always know your neighbours."
That same community has frequented Warung Agus for 34 years of patronage that has seen the restaurant brave both pandemic and a serious fire in 2022, with "generations" of regular clientele.
"The restaurant's just nice and personable," Dr Ida Bagus said. "If you want to have a chat, you can have a chat. If you want to talk politics, you can talk politics. If you want to talk about your holiday in Bali, do that. If you want to talk about dogs, do that."
Dr Ida Bagus also quipped in jest about businesses located in West Melbourne masquerading as "North Melbourne" destinations. "It's like, if you want to be in North Melbourne, move over to North Melbourne. Be out and proud that you're in the West," she joked.
"[Postcode] 3003 people are very 3003."
However, Dr Ida Bagus also lauded the "tight-knit" local business community, telling North West City News that the "incredible" community of traders and business owners were always looking out for each other.
When Dr Ida Bagus and her husband first opened Warung Agus she remembers people asking, "'well why God, why would you open a restaurant in the middle of nowhere?' And it's like, 'how is it the middle of nowhere? It's next to the market, it's next to the city'."
Of the gentrification and recently constructed apartment buildings Dr Ida Bagus noted that "it's made [the area] very busy, but it's such a great area because it's so walkable. You walk to the city, you walk to Carlton. You can walk anywhere."
"Public transport is great when it's working, but it's very well serviced in that way. The 57-party tram's always a bit of fun, but that's our tram and we love it." •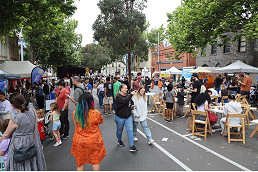 November 15th, 2023 - Felicity Jack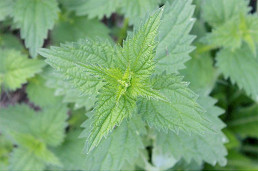 November 15th, 2023 - Jacqui van Heerden

Subscribe
to
all
the
news
Like us on Facebook
Download the Latest Edition