Fury over speed camera catching out unsuspecting drivers
Brendan Rees | 14th September, 2022
Kensington residents are outraged by an "unfair" speed camera that is catching out unsuspecting drivers at record levels.
Concerned locals say the mobile speed camera on Kensington Rd – which is a 50km/h zone – was an "entrapment" as it had poor signage.
It had resulted in 4415 fines being issued between January and March this year – the highest-earning mobile speed camera location in Victoria, Department of Transport (DoT) data revealed.
Among those fuming is resident Julie Leech who was issued two fines earlier this year in the space of 10 days for travelling less than 10km/h over the limit.
"The signage is really limited. It's not until you get past JJ Holland Reserve that there's a 50 km/h sign but there's nothing for quite a length," she said.
"It just feels a bit like entrapment."
She also questioned on what basis the speed zone had been changed from 60km/h to 50km/h as Kensington Rd was a main arterial leading to the city, with most of the area being industrial, as well as it connecting to Dynon Rd which is a 70km/h zone.
Ms Leech has since launched an online petition to have the mobile speed camera reviewed, with better signage also provided.
Kensington Rd is owned by the City of Melbourne – which installs and maintains speed limit signs – but the DoT is responsible for approving speed limits and changes to speed limits.
That said, for the speed limit to be reviewed the department must receive a written request from the council.
"Generally, roads with a speed limit of 50km/h are not signposted, as this is the default speed limit," the council said, although it confirmed it would investigate the community's concern regarding speed limit signage on Kensington Rd.
According to the DoT, the speed limit was changed to 50km/h in 2010.
Responding to questions from North West City News about the mobile speed camera on Kensington Rd, a government spokesperson said, "Victoria's mobile and fixed camera systems are determined based on a range of factors including crash history, engineering and environmental suitability, and existing enforcement options."
"Victoria's mobile speed cameras are an integral part of our road safety system and play a critical role in changing driver behaviour and saving lives."
According to the government's Cameras Save Lives website, the camera was set up in Kensington Rd as it had a "documented history" of serious and major injury collisions within the previous three years, as well as the road having been subject of a "validated complaint of excessive speeds" and identified by police as a "speed-related problem site".
Kensington resident Obed Boadi-Amoako hoped others wouldn't fall victim to the speed camera on Kensington Rd like he had – which had seen him receive $1600 worth of fines.
"I tried to pay one, and then was informed at the time that there were other fines as well," he said, which were unbeknown to him, but could mean he loses his licence after maxing out his demerit point limit.
The 42-year-old said it was a "kick in the guts" as he didn't have a bad driving record.
Mr Boadi-Amoako can elect to have an extended demerit point period which would allow him to keep driving for 12 months but if he commits another driving offence his licence would be suspended for double the amount of time.
"It becomes quite stressful, you're worried about losing your licence, the ability to be mobile," he said.
"There's so much that's wrong with that particular section of the road, and it definitely seems that they're trying to trap us."
"I feel sorry for any driver that is getting caught out on that road."
Another resident, Matilda Hsu, said her partner was fined about 5.45am for travelling less than 60km/h while on his way to work earlier this year.
"The speed camera got him five minutes after he left the house. It was dark and there was not enough light to see the speed limit," she said.
"He assumed it is an industrial area, so he thought the speed limit was 60km/h.
She hoped authorities would reconsider the speed limit or ensure the signs could be more visible.
"Some people rely on driving for a living and cannot risk losing points or even their licence."
According to the government, the statistics showed that the "vast majority" of drivers were following the rules and that the government's road safety camera network was deterring dangerous driving.
To view the petition, visit: www.change.org/p/kensington-rd-speed-limit-speed-camera
Caption: Angry residents from left Sebastian Lloyd, Julie Leech, Obed Boadi-Amoako, and Matilda Hsu, hope better signage will be delivered along Kensington Rd.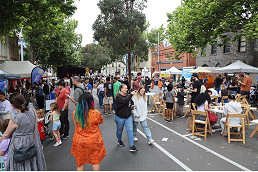 November 15th, 2023 - Felicity Jack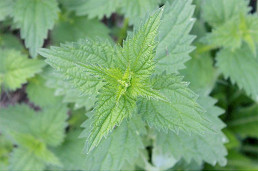 November 15th, 2023 - Jacqui van Heerden

Subscribe
to
all
the
news
Like us on Facebook
Download the Latest Edition