Future of West Melbourne locked in as the state government signs off "milestone" structure plan
Brendan Rees | 18th May, 2022
The state government has approved a much-awaited structure plan that will guide the future growth of West Melbourne, including a new high street on Spencer St and an abundance of open space.
The West Melbourne Structure Plan – known as Planning Scheme Amendment C309 – sets out several exciting changes while respecting the area's unique character and appeal as a "counterpoint to the central city".
Developed by the City of Melbourne and informed by extensive community consultation over four years, the master plan also seeks to transform West Melbourne into five distinct precincts – Adderley, Flagstaff, Historic Hilltop, Spencer, and Station.
Planning Minister Richard Wynne announced the approval of the structure plan on May 1 with new planning controls to guide the area's future sustainable development while also "delivering certainty and guidance to manage future sustainable growth in West Melbourne."
In approving the plan, the state government acknowledged West Melbourne was home to a "strong and established" community, with a "diverse mix of housing, warehouses and businesses, and a rich cultural and architectural heritage".
The Minister's sign-off comes as the City of Melbourne used its inaugural council meeting in West Melbourne on March 15 to renew its push for the state government to approve the structure plan, which was endorsed by the council in February 2018.
Deputy Lord Mayor and planning chair Nicholas Reece told North West City News the Minister's approval of the structure plan was a "milestone" for the local community.
"It allows us to crack on with our vision to deliver a new High St in the form of Spencer St. We want to see Spencer St become like a little Lygon St or Errol St for West Melbourne – like a community hub for the area," he said.
"It also puts in place important protections for neighbourhood character including the mix of heritage, industrial, and residential which is so appealing.
"It will allow West Melbourne to continue to be home to a growing population but will allow this development to occur in a way which preserves neighbourhood character and stops West Melbourne from being overdeveloped."
Cr Reece said he was "ecstatic" about the structure plan being approved, which has been "the culmination of four years of work and really is an innovative urban policy which I'm confident will deliver results for the people of West Melbourne."
"I would like to thank the hundreds of West Melbourne residents and local businesses who participated in our community forums, made submissions, and provided feedback on the different iterations of the plan as it progressed through the planning system. Today your hard work has been rewarded."
Russell Spear, owner of the Apollo Café in Hawke St, West Melbourne, praised the structure plan, saying it was "wonderful initiative", however, his only concern would be the loss of car parking.
"I love the idea that they're going to change the space, I think it's brilliant. I think West Melbourne is an incredible area and this will only make it better," he said, but added, "I personally would love to see better car parking result rather than eliminating them".
"Anyone who works or has a business in this area, parking is paramount. It's a battle every day."
"I think the more opportunity that comes to this area is better for all of us. I think West Melbourne has been a wonderful sleepy hollow for quite some time."
The council's planning portfolio Cr Rohan Leppert, who, in 2021, described the government's delay in signing off as "unnecessary" and "very frustrating," said he was "delighted we got there at last."
"This approval has been a long time coming. There are plenty of innovations with this planning scheme amendment that have paid off," he said.
"Our pre-amendment community consultation was comprehensive and engaging. The special use zone is unusual but essential to ensure a genuine mix of residential and non-residential uses."
"And the mandatory floor area ratios provide certainty for all parties, respond to the industrial heritage of the area, and put a lid on unsustainable property speculation. This is a great day for West Melbourne and its unique inner-city character."
According to the City of Melbourne, West Melbourne is set to play a key role in the city's COVID-19 recovery – which is predicted to house almost 9000 additional residents and generate more than 7000 new jobs by 2040.
Under the proposed structure plan, standout highlights include the creation of a new high street on Spencer St and 10,000 sqm of new public open space – about the half the size of the MCG.
The vision of Station Precinct, which is bounded by Abbotsford, Spencer, Lothian, Victoria and Laurens streets and Railway Place, will see a "thriving area" of shops, cafés, restaurants and bars around North Melbourne Station, which is soon to be renamed West Melbourne Station.
The retention and reuse of historic buildings will also be encouraged while ensuring West Melbourne's unique character is kept, the state government said in signing off the plans.
"A genuine mix of uses for businesses and residents will be supported through rezoning, with provisions that encourage the development of more affordable housing," it said.
"Future design and development in West Melbourne will provide greater consideration to accessibility, ensuring Victorians of all ability will be able to safely enjoy and move around the area."
A spokesperson for the North and West Melbourne Association said, "the Ministry of Planning has offered the North and West Melbourne Association a technical briefing on the details of the planning scheme amendment and the association will take up the offer."
In feedback to the council, West Melbourne residents and businesses wanted a sense of community and appropriate redevelopment after expressing concerns around increased building height.
They also called for certainty around the planning process, more public transport, walking and cycling infrastructure after citing concerns around car parking and increased traffic, and more parks, open spaces, trees, and street greening.
In announcing the plan's approval, the Minster for Planning Richard Wynne said, "We're ensuring West Melbourne will thrive into the future, with better amenity for the community and space for businesses to grow."
"West Melbourne is perfectly located on the doorsteps of the city and our leading bio-medical and research institutions, connecting the community employment hubs and world-class infrastructure."
The plan is consistent with Plan Melbourne, the state government's blueprint, by delivering a 20-minute, mixed-use neighbourhood for the West Melbourne community.
The previous structure plan was last completed in 2005, which has seen a gradual shift away from industrial uses •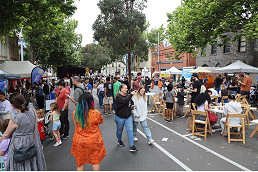 November 15th, 2023 - Felicity Jack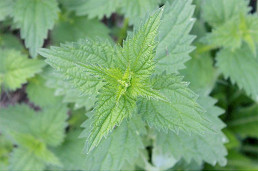 November 15th, 2023 - Jacqui van Heerden

Subscribe
to
all
the
news
Like us on Facebook
Download the Latest Edition