Getting ready for Iftar
Rhonda Dredge | 12th April, 2023
A small school in Flemington is changing perceptions in the community with its range of community programs and the standard of its events.
Debney Meadows Primary School hosted a traditional Iftar dinner for 150 people just before Easter and was proud of the turn-out.
The dinner included special dishes from a local Turkish café in Racecourse Rd.
All the school community was invited, Muslims and non-Muslims alike, to celebrate the breaking of the 12th day of the Ramadan fast.
The event is one of many involving the community in the school, including English lessons, a play group and a community hub.
"We've gone up from 69 to 95 students," school principal Koreena Carlton said. "We've changed the perception of the school."
She said that while some schools in the area had dropped a class, Debney Meadows had gone up two.
"We're all about painting our school in a positive light. Education is everything."
The school was in the media limelight earlier in the year when some parents in North Melbourne objected to their children being zoned to the school.
"It was a bit of a shock to see the article," Ms Carlton said. "The parents know nothing about our school."
The objection was not based on academic standards but the fact that a new campus for North Melbourne Primary School was closer to their home.
Some families find it difficult crossing busy roads between North Melbourne and Flemington and students are advised not to walk to school alone.
The state government has recently announced it will be firming up zoning exceptions across the state at the beginning of Term 2, a move that has once again fuelled the debate.
In the meantime, members of the school community were busy making sweet African tea, cutting up watermelon, delivering traditional dishes and collecting more than 30 balls left in the grounds by children.
Community Hub co-ordinator Amran Guleid said the dinner had been organised because "we are a school with a high Islamic percentage. More students celebrate Ramadan than Easter. We wanted to bring the community together."
The Iftar dinner is the first one held by the school and the community broke their fast with dates and water after the call to the Maghrib prayer, which is around sunset.
This was followed by special dishes from Gozleme and Sweet, including charcoal-grilled chicken, tabouli in fresh pomegranate juice, red cabbage salad and pide made with three kinds of cheese.
Mako Daher helped with the preparations. She has four children at the school, in Grades Five, Three, One and Prep, as well as one who has graduated to secondary school.
"I like it because it is so close," she said. "It's easy. We come in the back gate."
Three of her children have already decided on their professions of dentist, doctor, and paramedic.
Ms Guleid said that Ramadan was not just about fasting. "It's also about fighting your bad habits. It's time to reflect. Once in a while, you feel the hunger of a poor person. It's time to read the Koran."
"You do lots of good deeds, avoid back-biting. It's a month that trains you to be a better person." •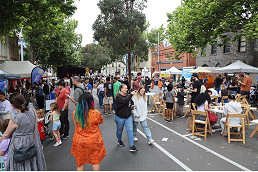 November 15th, 2023 - Felicity Jack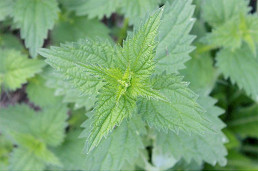 November 15th, 2023 - Jacqui van Heerden

Subscribe
to
all
the
news
Like us on Facebook
Download the Latest Edition