"Goodbye, for now": farewell Nabe Studios
Edmund Coleman | 11th October, 2023
Nabe Studios, an all-accepting space for emerging artists and a creative haven for the Kensington community, is sadly closing its doors later this year – but not without a few final hurrahs.
From humble grassroots Fitzroy beginnings, to renovating a former fish and chip shop on Ormond St, Kensington, Nabe Studios has always strived to be a place where everyone is welcome, and community gathers.
Unfortunately, founder Zoë Blow explained to North West City News, the gallery only held the lease on the Kensington building for 2023, but she added, "it's not goodbye forever, it's just a goodbye for now."
To the Kensington community, Ms Blow said she hoped Nabe brought fun and connectivity.
"In my approach to creativity and teaching and workshops, it's never about the huge final polished product or anything," she said.
When people come into these spaces, [I only want] for people to enjoy the process of making, the sake of making and just, like, being playful.
"I hope people have been able to connect with, you know, more local people. People they haven't met before and saying that, like, they can do something like this."
Opening in early October, Nabe will host Minor Feelings, an exhibition presented by Trocadero Projects.
Minor Feelings is an immersive exhibition which invites visitors to consider, reflect, and seek to better understand the experiences of migrant Korean women in Australia.
The exhibition features work by Korean-Australian artists Ellen Yeong Gyeong Son, Hyun-Joo Kim (Julia), and Yiwon Park.
The artists' work speaks to the complex intricacies of cross-cultural identity, and exhibits the strength and resilience required in "the eternal search for belonging" while navigating the enduring tribulations of trauma.
The exhibition's title, Minor Feelings, derives from Cathy Park Hong's autobiographical essay, Minor Feelings: An Asian American Reckoning. The three artists also aim to channel Park Hong's fierce bravery and incendiary cultural criticism.
Beyond that, Ms Blow said there was plenty more to look forward to from Nabe before it shuts-up-shop. A textile exhibition, TACTILE, is a group show displaying the work of five local artists showing from October 27 to November 5.
Describing one of the final projects, Ms Blow laughed: "It's a very, very silly one and I probably can't give all the details of it, but I can give the dates: November 18 and 19."
"All I can say for that one, is that people may need to buy a corsage …"
Minor Feelings runs from October 8 to 22. •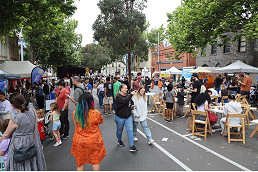 November 15th, 2023 - Felicity Jack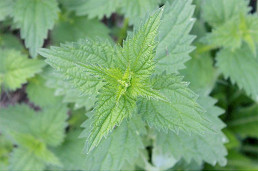 November 15th, 2023 - Jacqui van Heerden

Subscribe
to
all
the
news
Like us on Facebook
Download the Latest Edition