Gracious artist hopes to share joy of city living with community
Brendan Rees | 18th March, 2022
A West Melbourne author and artist who migrated to Australia in 2018 says he hopes to give back to the local community after he and his family had been given a "new life".
As a show of his appreciation of living in one of the world's most liveable cities, Ed Zhao said he hoped to repay the opportunity by sharing his love of art with the North and West Melbourne community.
"This country has given us a new life, a new sense of energy, and I want to capture that through my art, and make it relevant to other people around us," he told North West City News.
"It's great to see so many community-building actions in this city, and I want to contribute to that."
Born in China, Mr Zhao moved to England for 15 years where he studied economics at university before going on to work on major infrastructure planning projects and rail franchise bids.
In Melbourne, where he lives with his wife and two children, Mr Zhao has worked on several transport projects as well as economic appraisals and business cases.
But when away from the office, Mr Zhao has a love for creativity, having published a picture and story book called The Story of Holi, in 2018, a "fun take on the ancient Hindu story".
He said he began drawing before he could write and "it's been with me ever since".
"I have too many interests, whether composing or playing music, writing books or drawing. Now, I want to use my skills in the arts and do something that's beyond a pastime.
"It'd be great if I could contribute to my local neighbourhood somehow through drawing. I feel I've got something to give."
In the meantime, Mr Zhao is undertaking a personal project entitled Becoming Australian which he will present when he applies for his citizenship in a few months' time.
Mr Zhao said he had been reflecting about what it means to be Australian and would embark on interviewing a range of people "who are different in their life experiences and perceptions about what being Australian means."
"While there are stereotypes about Australians, its people are so rich in diversity," he said.
"The impression I had in England about this country has turned out to be such a narrow and almost surreally comical depicture of a great land and its people." •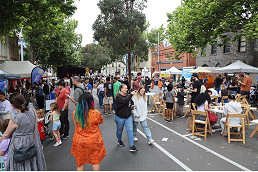 November 15th, 2023 - Felicity Jack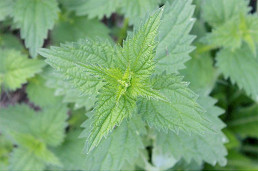 November 15th, 2023 - Jacqui van Heerden

Subscribe
to
all
the
news
Like us on Facebook
Download the Latest Edition