Grass not looking Greener on the other side for Kensington
Jack Alfonso | 15th April, 2021
Kensington is set to be rezoned from the Melbourne federal electoral division to the Labor-held Maribyrnong electorate.
Announced on March 19, the proposals put forth by the Redistribution Committee of Victoria – a branch of the Australian Electoral Commission (AEC) – are due to be enforced as of June 26, 2021.
The adjustments, commissioned in line with the 1918 Electoral Act, came as a result of Victoria gaining an additional seat in the House of Representatives due to ongoing population growth.
On page four of its proposal, the Redistribution Committee states the adjustments are designed to rearrange "boundaries in the low-growth eastern suburbs of Melbourne to more equitably balance high-growth areas in the south-east and north-west".
The proposals hold severe ramifications for the majority of Kensington voters, with the increasingly Green-voting suburb being moved into an area dominated by Labor since 2007.
Data from the AEC shows that 58.72 per cent of Kensington's Melbourne population voted for the Greens as their first preference, while 53.87 per cent of Kensington Central's voting population opted for the Greens as well, resulting in 14 and 9.93 percentage point swings, respectively, from the last election.
Comparably, Federal MP for Maribyrnong and ex-Labor leader Bill Shorten won reelection with a share of 47 per cent of the vote, resulting in a five-percentage point swing. Greens candidate James Williams received 14.81 per cent of the first-preference vote, signifying a -2.42 per cent swing.
Furthermore, data obtained from the Australian Bureau of Statistics' (ABS) 2016 Census indicates a number of key differentials in the demographics of Kensington and the Maribyrnong electoral division.
ABS data shows that Kensington possesses a median age four years younger than Maribyrnong, has a larger female population, contains less children, vehicles per home and is distinctly less Catholic and is more expensive to live in for both renters and home-owners, with a higher weekly income.
The Redistribution Committee's proposal also states that the redrawing of divisions will "keep together or improve existing communities of interest".
Bill Shorten's office declined to comment, instead opting to wait until the proposals became concrete in the middle of this year.
The AEC's proposal accounts for 29 of the existing 38 boundaries being redrawn in order to account for the creation of a new division called "Hawke", which factors population growth in Melbourne's outer northwestern suburbs. The AEC is also proposing to rename the division of Corangamite to "Tucker" in honour of Margaret Elizabeth Tucker.
Objections can be sent through to the AEC at [email protected], and must be submitted before 6pm on Friday, April 16•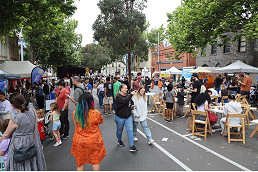 November 15th, 2023 - Felicity Jack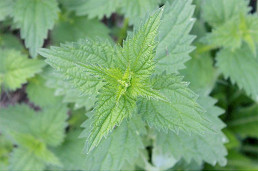 November 15th, 2023 - Jacqui van Heerden

Subscribe
to
all
the
news
Like us on Facebook
Download the Latest Edition