Greens respond to Arden Structure Plan "mess" with five-point plan
Brendan Rees | 14th September, 2022
The Greens have responded to the state government's "planning mess" of the Arden Structure Plan by releasing a five-point plan they say will fix the issue.
The Minister for Planning Lizzie Blandthorn approved a final structure plan and new planning controls for the Arden urban renewal precinct, which were published in July.
However, the City of Melbourne said the final form of the planning controls "ignore" most of the recommendations of the expert Standing Advisory Committee set up to scrutinise the proposals.
This included the fact that the plan would "support and encourage" the delivery of only six per cent affordable housing rather than it being required, despite estimates the precinct would be home to 15,000 residents – which was "unacceptable" according to The Greens.
Through its five-point plan, The Greens will address the errors in the structure plan which it said "are all able to be achieved" by:
Applying environmentally sustainable design requirements in the planning controls, not policy, so that they are mandated.
Making all density controls mandatory, instead of discretionary.
Making an immediate commitment to fund 10 per cent of the dwellings in Arden (938 dwellings) as public housing through the Big Housing Build.
Applying a mandatory 10 per cent affordable housing requirement for all land proposed to be sold to the private sector.
Reinstating third party notice requirements for all planning applications.
Member for Melbourne Ellen Sandell said she was shocked the Minister for Planning had approved plans for Arden "that don't mandate environmentally sustainable design, don't require affordable housing, and make all planning applications exempt from public notice".
"Arden is a once-in-a-generation opportunity to build a world-class, sustainable, liveable precinct. Instead, the government has cut as many corners as it can and ignored most of the recommendations of the expert panel it set up to advise it," she said.
"This is just another example of Labor prioritising the profits of big developers over community interest and refusing to learn the lessons of the past."
"Without intervention to fix these deeply flawed plans, Arden will be another free-for-all for big developers, not an area that people will be enthusiastic to live and work in."
Minister for Transport Infrastructure Jacinta Allan said the precinct plan would be a "tremendous opportunity" to grow Victoria's economy as Arden was set to become a destination, complemented by the new Arden Station in 2025.
"The Arden Structure Plan outlines how underutilised industrial land in Melbourne's inner north will be transformed into a thriving centre for Victoria's knowledge industries, with around 15,000 residents and 34,000 workers," she said in a statement.
The City of Melbourne has launched an investigation which will be compiled in a report to be considered by councillors in September. •
Caption: Member for Melbourne Ellen Sandell.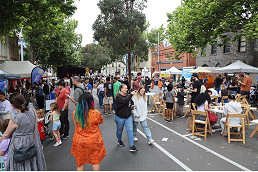 November 15th, 2023 - Felicity Jack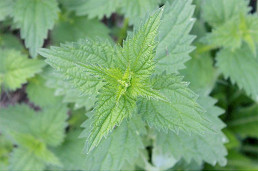 November 15th, 2023 - Jacqui van Heerden

Subscribe
to
all
the
news
Like us on Facebook
Download the Latest Edition