Horse dies in carriage incident 
Katie Johnson | 15th April, 2021
A horse pulling a carriage in North Melbourne has died in unknown circumstances while travelling on a usual route from the stable on Stubbs St in Kensington.
The RSPCA was alerted after a local resident, Courtney, posted a photo of the horse covered with a blanket on Arden St at 11.20am on March 21.
"We saw a horse laying on the ground with a blanket over its body and head, with a truck pulled up at the intersection, waiting to put it in," Courtney told North West City News.
"The horse had passed away and the partner horse was still attached to it, along with a second cart with two horses attached to it."
Courtney, who did not want her last name published due to fear of intimidation from the carriage workers, said she was "shaken up" by the incident.
"It was so sad because all of the other horses were there and saw what was happening and nothing was being done for them, they were just left standing in the rain," she said.
"It was awful and unnecessary."
Campaign director of Melbourne Against Horse-drawn Carriages Kristin Leigh said the industry had come straight back to life after lockdown despite street trading being unlawful.
"The City of Melbourne removed their street trading permits in July 2017, but they have no
jurisdiction to ban them from the roads as they're considered a vehicle under the Road Safety Act 1986," Ms Leigh said.
"It's absolutely ridiculous as they're clearly living beings and not vehicles."
Ms Leigh said the carriages had been operating illegally for years as they dodge the street trading permit through online bookings.
"They're allowed to accept pre-bookings so whenever council goes to bust them, they'll say it's a pre-booking," Ms Leigh said.
Although authority rests with state government to ban the practice, Ms Leigh said the council needed to stop "wiping their hands of the responsibility" and do more to lobby the government.
"The City of Melbourne and Sally Capp could put more pressure on the state government to get them banned, even if it's just from the council zones," Ms Leigh said.
"We've documented the carriages endangering city commuters with cyclists being forced onto the road because they park in the bike lanes, just last week a cyclist was almost wiped out by a bus because of it."
"For tourists and locals to see a dead horse lying on the road is also awful, so this industry is negative for everyone including the horses."
Ms Leigh also claimed that one of the men in the photo was a Unique Carriage Hire employee who was condemned by the media in early 2020 for allegedly kicking a horse named Tuesday in the head after she slipped and fell.
"The company made very clear statements to the media that he would be let go but he's still working there and they're trying to cover it up," Ms Leigh said.
PETA spokesperson Emily Rice said that placing large animals who scare easily into congested city traffic is an invitation for injury and death.
"This tragic incident is yet another testament to the cruelty inherent in the horse-drawn carriage industry, which has been banned in cities around the world," Ms Rice said.
"Horse-drawn carriages are cruel and dangerous – not only for the horses who are forced to work long hours in extreme weather conditions while walking on hard pavement and inhaling exhaust fumes all day but also for motorists and pedestrians."
"The state government needs to bring Melbourne in line with progressive cities like Amsterdam, Chicago, Montréal, and Rome and end the use of horses as vehicles for entertainment."
Another PETA spokesperson Aleesha Naxakis said that it was seeking action about the incident and had contacted Victoria Police and the City of Melbourne.
"People are starting to wake up to the cruelty involved and aren't seeking them out and paying for them, but the frequency hasn't been reduced," Ms Naxakis said.
"The Lord Mayor Sally Capp has been quite verbal about wanting a ban and she's asked the state government who have the power, so we want to use incidents like this to urge the government to take action."
A City of Melbourne spokesperson said the council was aware the RSPCA was looking into the incident.
"In 2017, the City of Melbourne determined to no longer issue on-street trading permits for horse-drawn vehicles," the spokesperson said.
"Horse-drawn vehicles sit under the legislative responsibility of the Department of Transport and Victoria Police."
North Melbourne police said its officers attended the scene to assist with traffic direction, but did not have any further information about the horse's death.
Unique Carriage Hire said the horse did not belong to them and they were unaware of the situation surrounding the horse's death, however one of their drivers was on site to assist.
The company did not respond to further questions about street trading or the continued employment of the worker alleged to have abused
horses •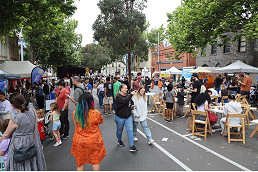 November 15th, 2023 - Felicity Jack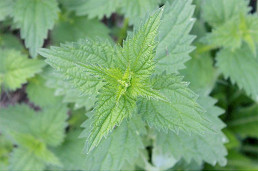 November 15th, 2023 - Jacqui van Heerden

Subscribe
to
all
the
news
Like us on Facebook
Download the Latest Edition