Investing in local waste programs
Jacqui van Heerden | 15th February, 2023
The Kensington Community has been successful in receiving a grant from the Victorian State Government's Circular Economy Communities Fund for a waste program.
The grant provides funds towards an investment of $80,000 in a local program to reduce waste in the community. This figure includes various in-kind support from individuals, groups and organisations.
The program is a collaboration driven by Transition Town Kensington, Kensington Neighbourhood House and Unison Housing and builds on existing activities that a number of individuals, groups and organisations have established and supported including the Venny Inc, Kensington Association, The Kensington Network, Flem Ken Rotary with some funding from the City of Melbourne.
The program includes the expansion of the local composting hubs which began with the first one built at the Kensington Town Hall. Since then, three more have been built to process local waste and deliver the compost created, back into local food growing programs. These hubs are situated at the Venny Adventure Playground, The Kensington Child Care Cooperative and Unison Housing. Each of these sites is processing approximately 85kg of organic food waste per week (this is an approximate figure as not all the waste is currently being tracked).
Households walk their organic waste down to these local hubs; this organic waste is then processed using the natural breaking down process fueled by the sun and microorganisms and various life inside a compost bay. No fossil fuels are used in the process. This compost when finished is then used back in local food growing initiatives. This entire system is happening within a five-kilometre radius with minimal CO2 emissions.
Through recovering this valuable resource (biomass) reduces the need for compost to be bought, processed elsewhere, packaged and transported into the community
Included in this program is the ongoing Kensington Repair Hub, which has been operating for a few years and has successfully kept around 500 kilograms of waste out of landfill last year.
A number of repair sessions including the Kensington Community Bike Workshop will be run to educate community on how to undertake their own repairs using a library of tools and materials with supervised guidance.
Ongoing education is always key in changing behaviour. By providing information on current behaviour regarding waste and its impacts on life on our planet a series of Waste Wisdoms newsletters and workshops will provide information and guides on how individuals, groups and a community can move towards reducing waste.
When we submitted our application, its focus was on implementing a program of initiatives that made a practical difference and provided actual tools for our community to actively participate in taking responsibility for managing their waste locally. •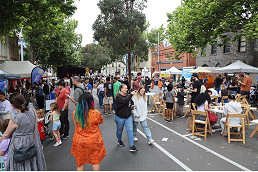 November 15th, 2023 - Felicity Jack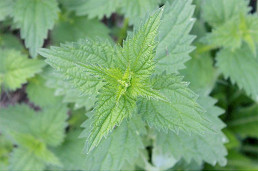 November 15th, 2023 - Jacqui van Heerden

Subscribe
to
all
the
news
Like us on Facebook
Download the Latest Edition