Kensington Community Fresh Food Market
North West City News | 15th February, 2023
By Esther Sadek
If you live in Kensington, you probably know that locals have been interested in sustainability and climate focused projects for many years.
Kensington is also a place where locals are passionate about caring for their community and ensuring a just and equitable neighbourhood.
Our latest initiative is the Kensington Community Fresh Food Market.
Residents can bring locally grown fresh produce from their backyard or from community gardens and sell it, seek a donation for it or share it for no charge. A team of volunteers run the market day. Funds generated go back into the community gardens or to the locals if they contribute produce for sale.
The market builds on 11 years of local efforts to establish food gardens and food distribution programs to build food security and resilience in our community. The market is an important next step to ensure locally grown fresh food is accessible by all, carbon emissions and food waste are reduced, and people are connected to their food source and community.
The Kensington Community Fresh Food Market is part of a larger project funded by the Carbon Neutral Cities Alliance, called "Empowering Local Communities to Address Climate Change". It's a partnership between Kensington Neighbourhood House, Unison Housing, Transition Town Kensington, The Venny, Living Learning Australia, the City of Melbourne and Jesuit Social Services' Centre for Just Places.
How to get involved:
Growers: bring your produce down to the market.
Supporters: come to the market and purchase, give a donation or share in the locally grown produce
Volunteers: help us with the set-up, running and pack-down of the market
The market runs once a month on Saturdays from 12, at Skinny Park, Bellair St, Kensington, opposite the train station. The pilot, from November 2022 to March 2023, sees its last market on Saturday, March 4. The hope is to continue the market beyond the pilot. There has been a lot of positive energy with people embracing the idea of sharing locally grown produce … "If everyone gives a little, we all get a lot. It's beautiful, I love it".
We need more volunteers to help run the market, so if you are interested in being involved, please get in touch. Contact us via our Facebook page, Kensington Community Fresh Food Market, or call Kensington Neighbourhood House on 9376 6366. •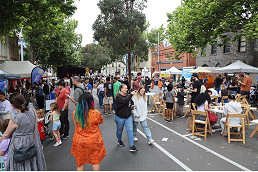 November 15th, 2023 - Felicity Jack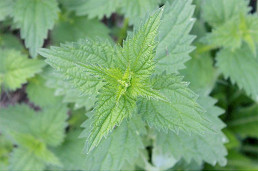 November 15th, 2023 - Jacqui van Heerden

Subscribe
to
all
the
news
Like us on Facebook
Download the Latest Edition