Kensington Neighbourhood House a Melbourne Award winner
Kaylah Joelle Baker | 16th November, 2022
After supporting the community for 47 years, Kensington Neighbourhood House (KNH) has taken home a 2022 Melbourne Award.
As a space supporting people of all abilities, backgrounds, and ages to connect, learn, and create, it seems only fitting that KNH was nominated in the Award's Community category.
After being announced as the winner at a special ceremony held on Saturday, November 12 at Melbourne Town Hall, KNH manager Rebecca Smith said her team was "thrilled to win".
"It is such great recognition for all the staff, volunteers and participants who make Kensington Neighbourhood House such a special part of Melbourne," she told North West City News.
KNH was established in 1975 by seven local women from the Kensington Housing Estate, as a space to help reduce social inequality, increase diversity and inclusion, reduce social isolation, and improve food security.
These are priorities which remain pertinent today according to a statement made by Ms Smith during a City of Melbourne Future Melbourne Committee meeting held in Kensington on October 18 where she spoke about the importance of KNH in the community.
"Kensington Neighbourhood House co-convenes and steers the Kensington Community Network that auspices the community gardens, the compost hub, the repair hub, and the bike repair workshops," she said.
"It's the neighbourhood house that [also] hosts and coordinates the reconciliation group for Kensington. We're the lead agent for the City of Melbourne climate justice pilot project tackling food insecurity, and we also deliver the Green Time Not Screen Time project."
In addition to their wider work in the community, the KNH also continues to offer their weekly educational courses, activities, social gatherings and community building events, all with a drive to break down isolation and community barriers.
Among the services and programs held throughout the week are English classes, sessions on digital essentials, sewing classes, creative writing groups, exercise classes, painting and drawing classes for adults and children, and study support.
While the various classes allow for community members to learn life skills together, they also provide an opportunity for people to come together with people of similar and different backgrounds.
KNH is funded by the Department of Education and Training, Department of Families, Fairness and Housing, and the City of Melbourne, with some funding and grants provided by participants, and corporations and philanthropy.
Running alongside the KNH for the Community award was Channel 31 for telling Melbourne's stories, Meals With Impact, and Travellers Aid Australia.
The night also saw winners announced for the categories of Aboriginal Melbourne – ganbu guljin, Arts and Events, Hospitality, Knowledge and Innovation, LGBTIQ+, Sustainability and Urban Design, and a Melburnian of the Year.
"There is no greater honour than acknowledging and celebrating the efforts of ordinary Melburnians doing extraordinary things," Lord Mayor Sally Capp said.
"We're thrilled to recognise this year's winners, who have worked hard to create positive change, inclusive communities and make Melbourne a better place to call home."
Recognised as this year's Melburnian of the Year was Kuku Yalanji woman Antoinette Braybrook for the "insurmountable difference" she has made to the city through her extensive advocacy and service to Aboriginal and Torres Strait Islander people.
Ms Braybrook is CEO of Djirra, an organisation specialising in family violence and providing culturally safe and holistic assistance to women in need of their legal services.
She is also the first Aboriginal woman to win the award in its 20-year history.
Speaking on her award, Ms Braybrook said she was "incredibly honoured" and that she wanted to use the next 12 months to "bring more attention to the systemic issues impacting Aboriginal women".
"I am hopeful the award will open doors and bring new opportunities for Djirra to finally implement our long-standing vision of an Aboriginal Women's Centre in Melbourne for all Aboriginal women in Victoria to access critical services for their safety," Ms Braybrook said.
"I dedicate this honour to Aboriginal women, recognising the strength and courage of every Aboriginal woman who has put her trust in me and our organisation Djirra for over two decades." •
Caption: Lord Mayor Sally Cap, Kensington Neighbourhood House Team, and Deputy Lord Mayor Nicholas Reece.
Photo: City of Melbourne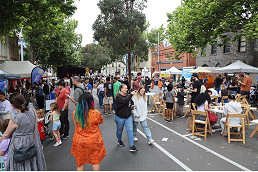 November 15th, 2023 - Felicity Jack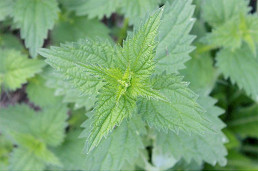 November 15th, 2023 - Jacqui van Heerden

Subscribe
to
all
the
news
Like us on Facebook
Download the Latest Edition