Kensington shop fire leaves locals reeling
Brendan Rees | 17th June, 2021
A Kensington shop owner is looking forward to reopening her doors soon, after her gift and homewares store was heavily damaged by smoke.
Wendy Keast said her floor stock and front window were damaged after a fire broke out at a neighbouring barber shop on May 21.
Thirty-four firefighters were called to Macaulay Rd to find the ground level of a two-storey building "well alight" just after 3.30am.
It took an hour for crews to bring the flames under control with six pumpers, one rescue unit and one aerial unit also called in to help tackle the blaze.
Firefighters, who arrived within six minutes after several calls were made to triple-zero, wore breathing apparatus as they searched the building.
Luckily no one was inside at the time of the fire.
Fire Investigation Unit specialists attended to investigate the cause of the fire, which is yet to be determined.
Police and paramedics were also in attendance.
After 25 years of running her business, Ms Keast, the owner of Tempted, is determined to see the shop she had worked so hard on return to normal.
"This has been a setback. It's certainly an enormous amount of work, but we will get there," she told North West City News.
She said while her storerooms remained unaffected, her floor stock including clothing, furniture, books and homewares were ruined and would be replaced.
But she was using the opportunity to organise repairs to ensure her store remained fresh and clean to house her new stock.
"I've had to clear out all my stock, so since that's happened, I thought I might as well go a step further and do some renovations," she said.
My priorities are just to get back up as quickly as I can for myself and my staff.
"I didn't want to wallow in the misery of it all, I just want to get over it and get on with things."
She said luckily, she was insured and planned to open in two weeks' time as long as there were no further lockdowns.
She said her shop "will be open and be better than ever".
"After 25 years it'll take more than a pandemic and a fire … I just hope the universe doesn't decide to send anything else our way," Ms Keast said.
She thanked her loyal customer base for their support, saying everyone had been "absolutely lovely".
"It's a very special place, Kensington; very genuine, lovely people."
Victoria Police said they were investigating the blaze •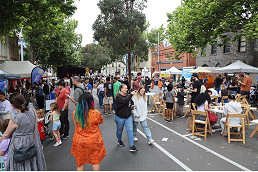 November 15th, 2023 - Felicity Jack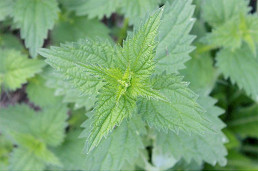 November 15th, 2023 - Jacqui van Heerden

Subscribe
to
all
the
news
Like us on Facebook
Download the Latest Edition