Kensington's iconic wool buildings up for sale
Brendan Rees | 12th August, 2021
An ambitious project to revitalise the iconic Younghusband complex in Kensington could change hands as Impact Investment Group looks to offload the historic buildings.
The Melbourne-based syndicator which is backed by the wealthy Liberman family confirmed it would put the century-old wool store buildings on the market despite its plans to transform the site into a "beautiful industrial village".
"Younghusband is the sort of project the local community deserves, the state needs and planning authorities want, and we believe the market will respond positively to it," Impact's head of funds management, real estate, Darren Brusnahan said.
"The long-term potential for Younghusband remains strong – it is a strategic site that is benefiting from significant investment in road and rail."
Mr Brusnahan said Cushman and Wakefield had been appointed as the sales agent and Impact would consider an outright sale or a joint venture proposition.
Impact paid $30.25 million for the 1.5-ha site on Elizabeth St in 2016 following a failed bid by EG Fund Management in 2011 to undertake demolition works and a development of a 12-storey residential tower which drew strong criticism from the National Trust and was rejected by the City of Melbourne.
A Department of Environment Land Water and Planning (DELWP) spokesperson said a permit application for the redevelopment of the site including demolition works was "being assessed".
"The views of the Melbourne City Council have been sought and will be considered before a decision being made," the spokesperson said.
However, DELWP said the application permit remained attached to the land and would be unaffected by any future change of ownership.
Impact also confirmed an application was with planning authorities for consideration and it would be up to any future owner to determine exactly how the site was developed.
The historic red-brick warehouses were originally bought by wool giant Younghusband & Co in 1902 and are one of the last remaining wool stores in Victoria.
Under the proposed plans, the complex would be transformed into a community hub to attract innovative businesses.
This includes an original warehouse being redeveloped into a five-storey building but with the southern and eastern facades facing Elizabeth St being retained.
Another warehouse that was built in 1957 would be demolished to create an eight-storey building hub of office and co-working spaces as well as a two-level basement carpark.
Kensington Association president Simon Harvey said residents and action groups were a "little bit nervous about what might come out of any sale", particularly that the iconic building would be converted into residential properties.
He said it was his understanding that Impact "didn't get cold feet for any other reason other than the financial backers more or less pulled out".
"We were strong supporters of the IIG plans and excited about it in terms of a development in that area and making use of an amazing building," he said.
"We're crossing our fingers and hoping that something of the vision that IIG brought to the development can be retained."
Mr Harvey said the association had held a Zoom meeting with Impact about the possibility of inserting a clause to "protect some aspect of the development" as "we felt they were on the money in terms of creating something unique I think for the area".
"It probably needs government support too because it's not going to be necessary commercially viable," he added.
"There's got to be a strong community benefit that the government sees so they will subsidise or support it in some kind of way."
Mr Harvey said his other concerns with the plans related to the amount of car parking space and the proposed height of the buildings which may overshadow nearby homes.
Impact had planned to develop the precinct in three stages over five years.
The City of Melbourne declined to comment on the matter as the application was before the state government's planning department for consideration.
The site is protected by a heritage overlay in the Melbourne Planning Scheme •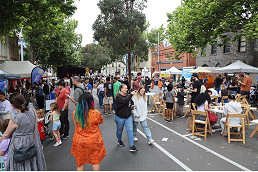 November 15th, 2023 - Felicity Jack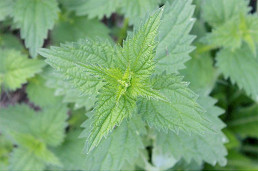 November 15th, 2023 - Jacqui van Heerden

Subscribe
to
all
the
news
Like us on Facebook
Download the Latest Edition