Latest news from Parkville Gardens
Tom Knowles | 20th November, 2021
The wild storms of the night before left a trail of damage. Some trees fell down and many branches were strewn on paths and streets. Fortunately, it appears there were no human casualties and no homes damaged. So, there's much to be thankful for, not least the council workers tackling the massive clean-up job.
Melbourne's spring weather being what it is, two days later Sunday, October 31 turned out to be a glorious calm and sunny day with brilliant blue skies. A perfect day for the Parkville Gardens Residents' Association's Children's Week event – an orienteering adventure for children aged eight to 12 planned by committee member Michael Thom.
In the course of the day some 30 children plus parents set out, equipped with compass, map, a set of instructions, fruit and sweets. They had to find their way through part of Royal Park and Parkville Gardens and complete a number of tasks. Well done, everyone, and thanks to the Children's Week Council for the funding.
It's good to be free to move around and meet up with friends and neighbours in person again, especially when the weather is fine. Plans are under way for two more events before the end of the year. The first is a music gala as part of the program of the City of Melbourne's 2021 Summer Festival, featuring two splendid jazz ensembles, the Juliarna Clark Quartet and Breakout. This will be an outdoor event from about 3pm to 7pm on the afternoon of Sunday, December 5. We're hoping for a repeat of the beautiful weather we had on October 31. Residents are being invited to enjoy the entertainment while they relax with a BYO picnic on the grass of the Galada Ave Reserve. Thanks to the City of Melbourne for its support.
The second is the Annual General Meeting (AGM) of the Parkville Gardens Residents' Association. This will be held at the Reggio Calabria Club at 6.30pm on the evening of Thursday, December 9. This is a special opportunity for local residents to come together, celebrate the year's achievements, look ahead to 2022, and elect the committee to take matters forward. There will definitely be some vacancies to be filled, so if you live in Parkville Gardens and have ideas and energy to contribute, please consider offering your services. We'd love to hear from you at [email protected]. AGM attendees will be welcome to stay on for a meal in the bistro.
Excavation work has begun on Galada Ave for the 16-storey apartment building to be owned and managed by social housing operator Housing First. The joint development partners Frasers and Citta have selected Buxton Construction as the builder. Construction is expected to continue throughout 2022 with completion early to mid-2022 •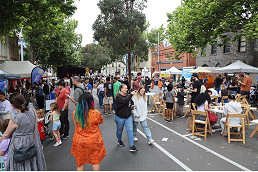 November 15th, 2023 - Felicity Jack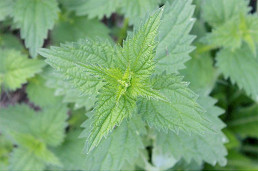 November 15th, 2023 - Jacqui van Heerden

Subscribe
to
all
the
news
Like us on Facebook
Download the Latest Edition